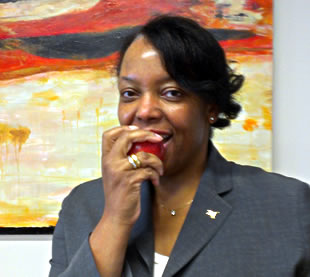 Technicolor Dining and Moving
My recent move to a new space was filled with Technicolor dining experiences. I took me a little over a year to find a place that felt right to me. I kept the majority of my belongings in boxes and suitcases while I searched for a place. At the top of my 'must have' list was a gas stove. The agent working with me at one point told me I was being 'picky' and should just be prepared to convert a kitchen stove from electric to gas. After a bit of silence I told the agent that the gas stove was not negotiable, I would keep looking and that I only wanted to see  spaces with gas stoves. She smiled a strained smile as we walked out the space with the electric stove ( I should have fired the agent, but that is another story altogether).  Fortunately, the kitchen gods prevailed – I found a space with a gas stove!
As way of background,  I grew up in a house with a gas stove. I learned to cook, bake and made confections (e.g. fudge, penuche, popcorn balls) under the watchful eyes of my mother and father.  I also learned to have a healthy respect for cooking gas, pilot lights, how to care for burns and what to do in case of a fire. As an adult I have lived in spaces with gas and electric stoves. I've  created wonderful dishes and burnt foods using both gas and electric stoves. I prefer to cook and bake with gas. The space has a dishwasher too (Dear Dad, if you are watching this from heaven – I made good on having a dishwasher in my abode!)
The boxes are slowly being emptied and I look forward to getting reacquainted with my belongings and setting up my space. It's also been a perfect excuse to visit the neighborhood supermarket and explore what they have to offer. I'll talk about what I discovered in an upcoming blog post.
photo by TEP
I am grateful  to the friends who gave me 'housewarming' gifts before my move and for those who are patiently waiting for me to tell them what else I need. A big thanks to my friend
Leonora and her son Carlos for insisting on visiting me and lining many of the kitchen shelves.The same dear friends  have also told me that I have exceeded my quota of plastic bowls and lids to store food  and that if I purchase another bottle of wine  they will hold an intervention session with me ( not for drinking, but to explain why I have purchased yet another bottle of wine).
I invite you to continue with me on my Technicolor dining journey.  More later, I have to unpack a couple of boxes today!
Be well,
Technicolor girl