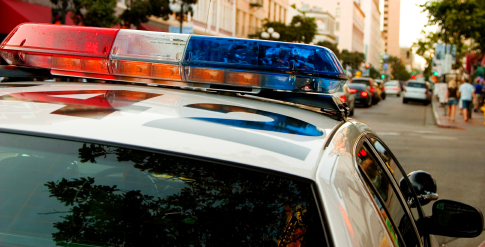 Teen Struck by Police Car
UPDATED 9/22 at 3:54 p.m.
A 15-year-old girl remains in critical condition after she was struck by a police car in front of Watkins Mill High School at 9:14 p.m. on Friday, Sept. 21.
Montgomery County police said the accident happened after extra police were called to the school to help break up some fights that were reported following a football game at the school.
According to police, as responding officers turned onto Apple Ridge Road (a street adjacent to the school), with emergency lights activated, the teen entered the roadway between two marked police cars.
The teenager was hit by the second cruiser, police said.
The 15-year-old, who is a tenth grader at Watkins Mill High School, was transported by ambulance to a local hospital.
Police have identified the officer as Corporal Raymond Bennett, an 18-year veteran assigned to the 5th district. Bennett has been placed on paid administrative leave, along with three other officers due to their part in providing immediate emergency care for the injured teen.
Police are still investigating the collision and they are asking anyone who witnessed it, and who has not talked to investigators yet, to contact the Collision Reconstruction Unit at 301.840.2435. Callers may remain anonymous.