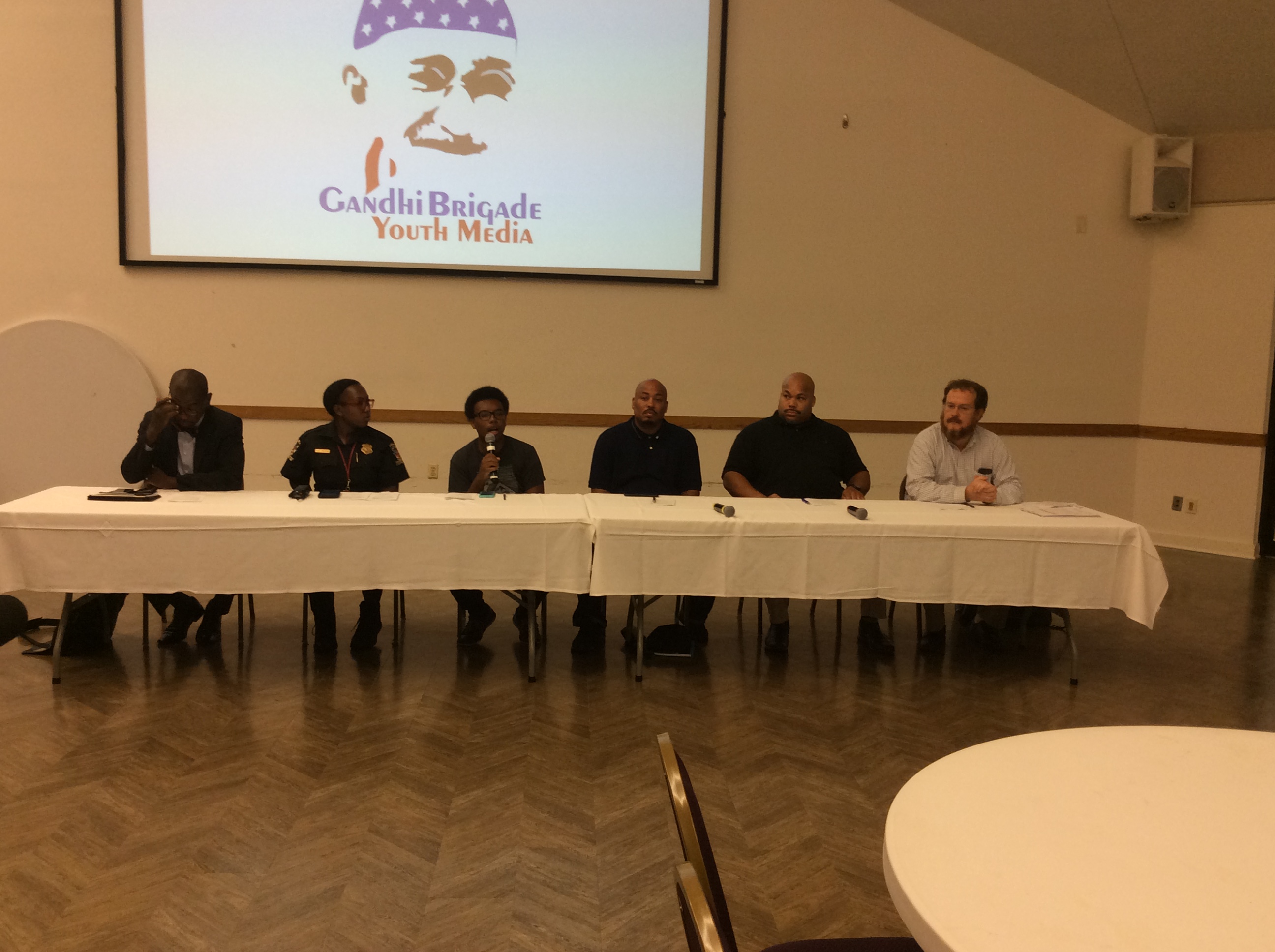 Teen Hosts Forum to Promote Positive Police Interaction With Youth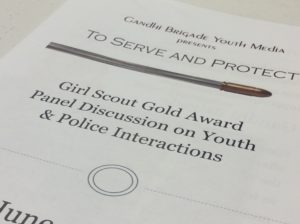 Fostering a positive relationship between youth in the community and law enforcement officials is why Montgomery Blair High School student Alix Swann hosted a panel discussion Monday evening at the People's Community Baptist Church in Silver Spring.
"My goal of this event is for youth to step up and be the change of the world," Swann said.
The panel discussion featured guests from the Youth National Association for the Advancement of Colored People (NAACP) Maryland Conference, the Montgomery County Civil Rights Coalition, Montgomery County Police Department and local nonprofits.
Following the showing of a documentary titled, "To Serve and Protect?" produced by students in the Gandhi Brigade Youth Media program, including Swann, the panel engaged in a conversation with the community about how youth should interact with police.
"If an officer is approaching you, you can respond," Montgomery County police officer Ana Hester said. "It doesn't mean you're doing something wrong."
Comparing the Black Lives Matter Movement with organizations like the Black Panther Party and security officers' roles in public schools were topics also discussed during the forum.
"This is really important for our community because a lot of youth are afraid of the police or afraid of interacting with adults in a positive manner in general because they haven't had that good one- on-one interaction," Swann said. "I'm hoping this event will foster that sort of community outreach between adults who are in places of power who could help us and youth who want to change the world."
Swaann, who is also an ambassador for the Girl Scouts of the United States of America is hoping this community discussion will earn her the Gold Award which is the highest achievement in girl scouting.
In just a few moments, Alix Swann, junior at Montgomery Blair HS will present her documentary titled, "To Serve and Protect?" @mymcmedia pic.twitter.com/mLesDTOMd6

— Mitti Hicks (@MittiMegan) June 5, 2017
Alix is hoping this event will earn her the Gold Award from @girlscouts @mymcmedia pic.twitter.com/qTYgUTR4v0

— Mitti Hicks (@MittiMegan) June 5, 2017
A panel discussion on youth and police interaction is happening now. @mymcmedia pic.twitter.com/ZmkPZupQAp

— Mitti Hicks (@MittiMegan) June 5, 2017