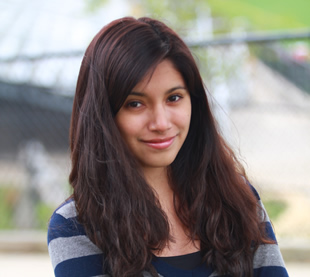 Teen Testimonial (Video)
Ever consider signing up for MCM's Backpack Journalism Academy? Wonder what's it all about?
A recent graduate of Montgomery Blair High School, Michelle Chavez will attend the University of Maryland this fall where she plans to study broadcast journalism.
Michelle is also one of the first students to attend Montgomery Community Media's (MCM) Backpack Journalism Academy.
Watch her story, below: