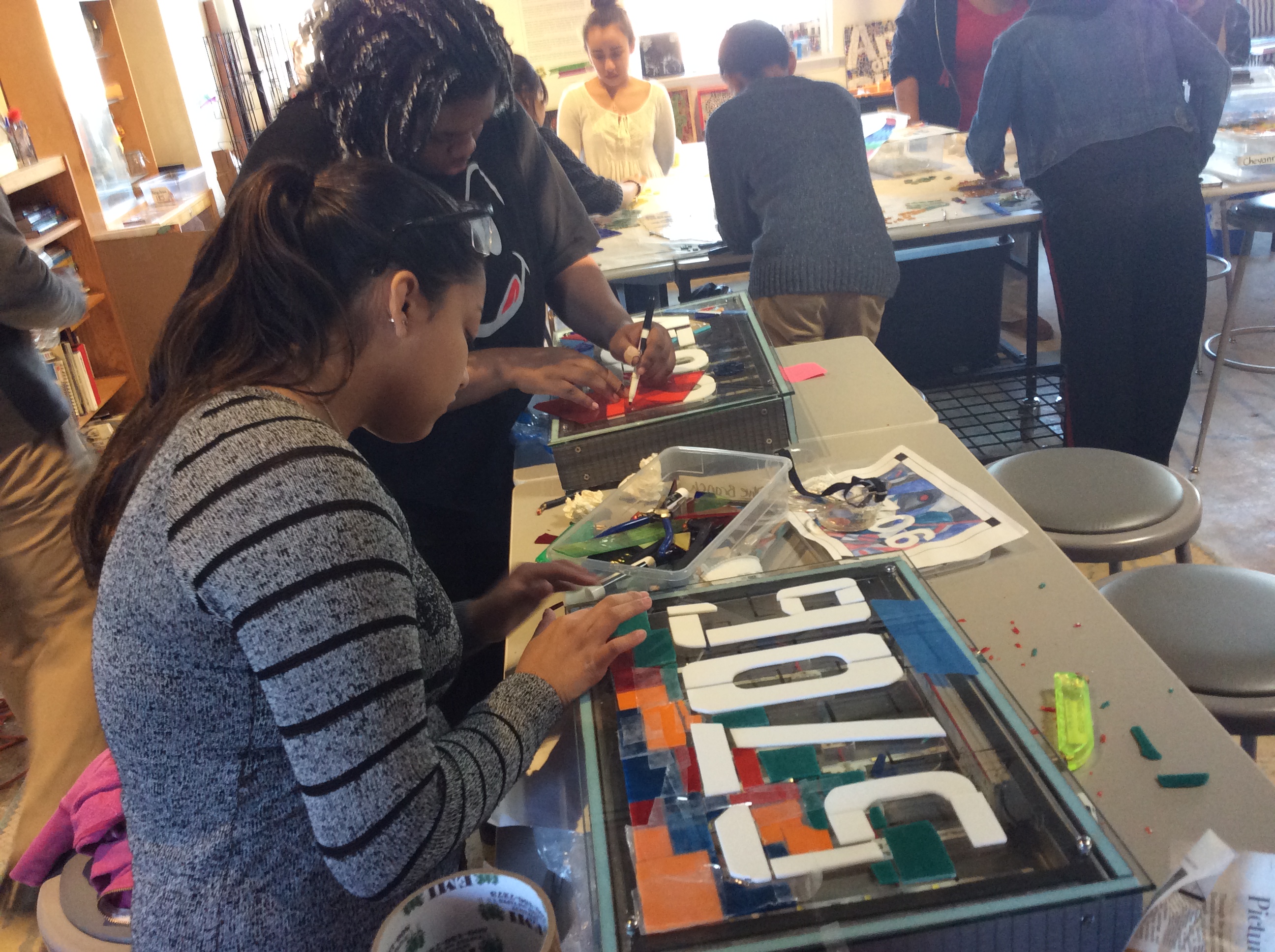 Teens in Montgomery County Have a Place to Show Their Passion for Art
Arts On The Block, a nonprofit in Kensington that works with youth and gives them a space to create mosaics, illuminated mosaics and more. Teens spend their Saturdays on projects to be displayed on other nonprofits and residents' houses.
The organization helps more than 300 teens a year.
To be part of the projects, each participant must apply through the nonprofit's website.
It's just like a job application. They have an interview and show work they have done in the past; whether it was in a school art class or personal project.
"The idea when we started arts on the block was to offer youth in Montgomery County who don't necessarily have the chance to develop their artistic skills and careers opportunities through the arts," said Jan Goldstein, executive director of Arts On The Block.
According to the Arts On The Block website, the organization offers four programs: Pour Your ART Out, Excel Beyond the Bell, Carroll Avenue Quebec Terrace and Common Ground.
Participants said they have worked on park benches to large-scale mural.
On Saturday, more than 15 teens were working on three illuminated mosaics, a large painting to be displayed at the Manna Food Center lobby, and a mirror mosaic for Asthma and Allergy Foundation of America.
More than 300 teens participate in projects at Arts On The Block every year. #Arts #MoCo pic.twitter.com/5KCRwtVdT2

— Aline Barros (@AlineBarros2) February 28, 2015
Work day at #Arts On The Block. #MoCo pic.twitter.com/DFeJS5A4tq — Aline Barros (@AlineBarros2) February 28, 2015