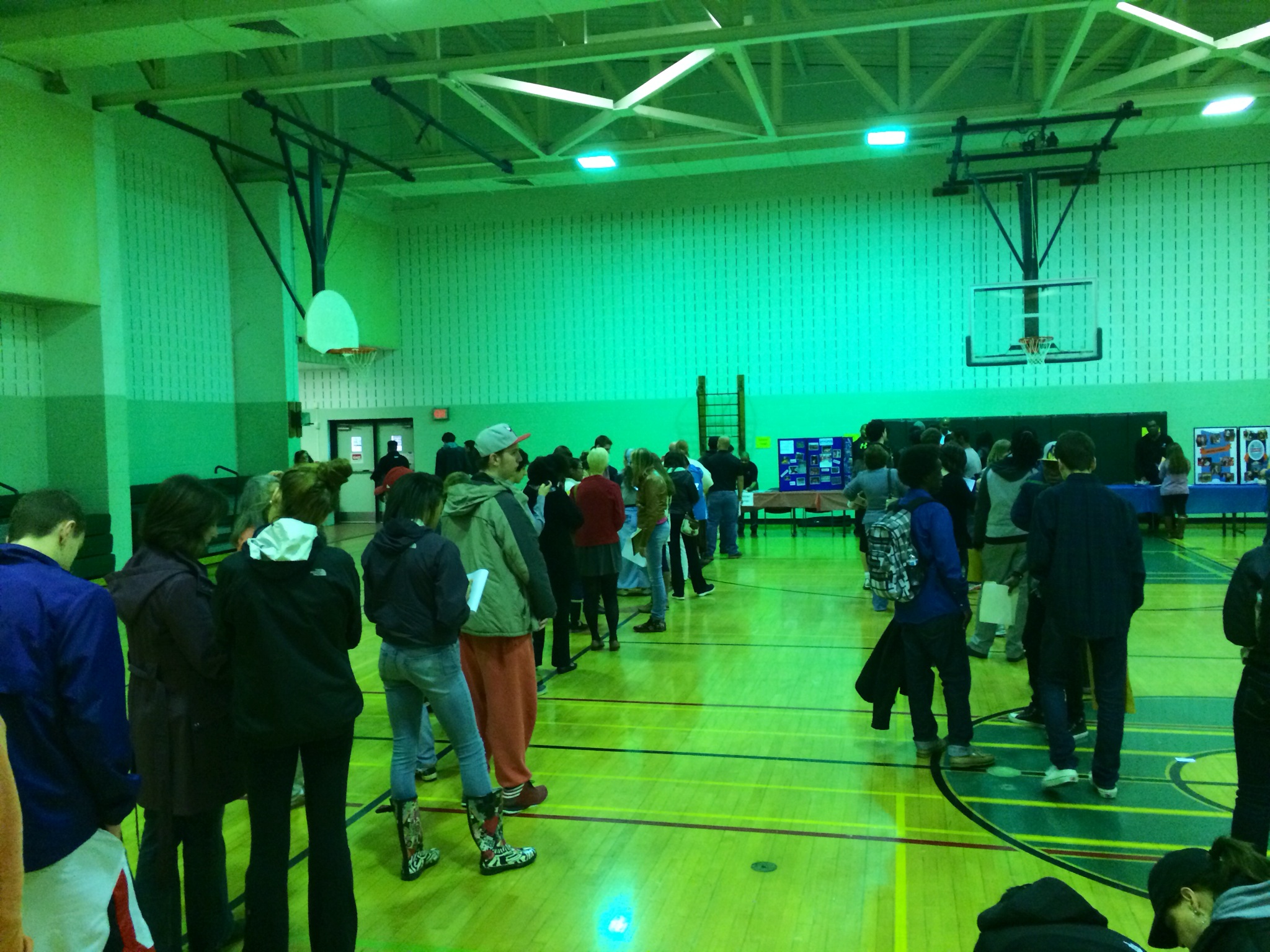 Teens Line Up for County Recreation Job Fair (Photos)
Montgomery County Recreation hosted a job fair for summer camp workers and year-round temporary staff at the Bauer Drive Community Recreation Center in Rockville on March 28.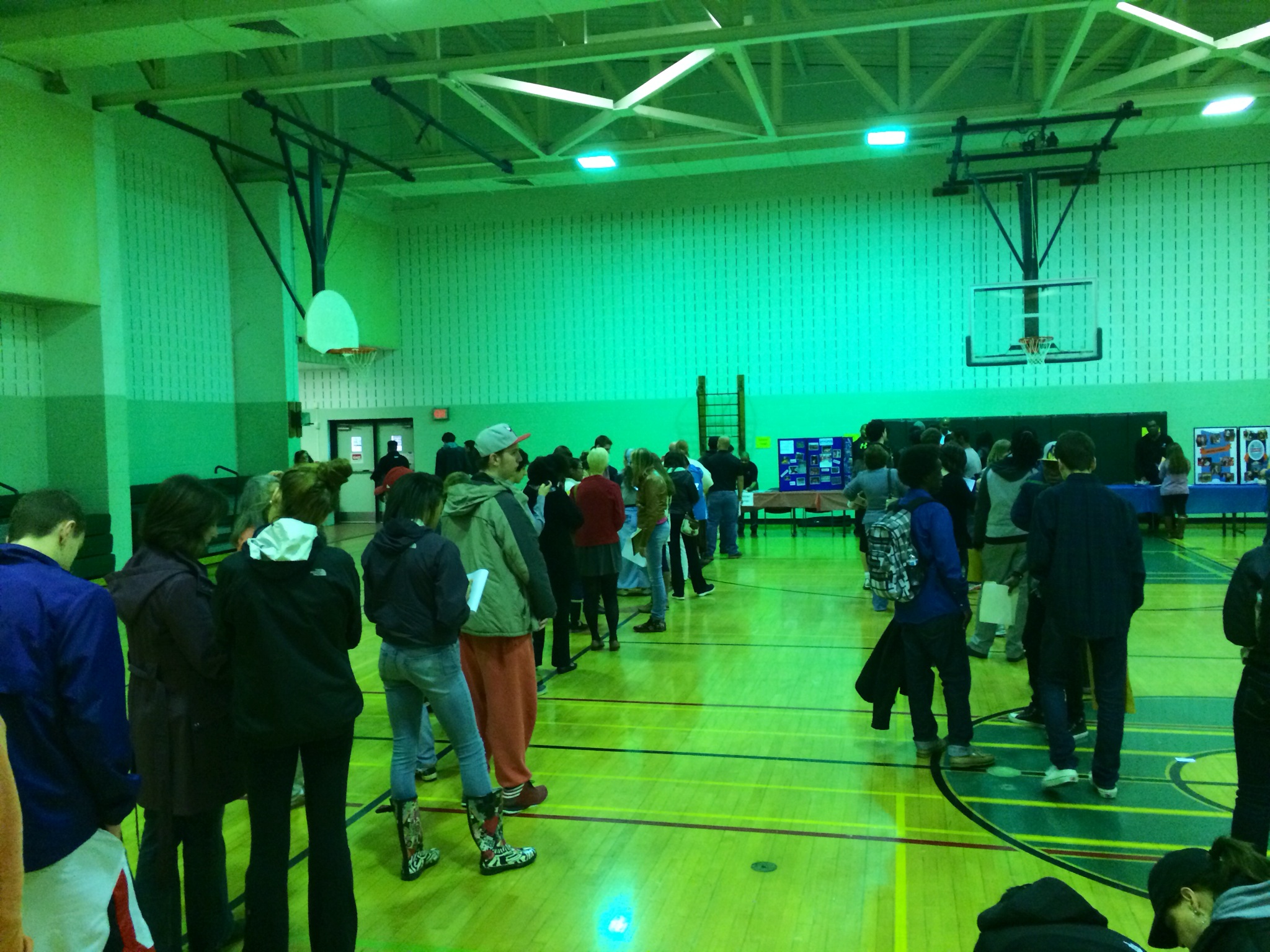 "One part of our mission is to provide the community with a service, but we also want to help our teens get jobs and work experience as well," said  Lori Tyer-Ellis, supervisor of summer programs Montgomery County Recreation. "This fair today helps us get them through an interview process and work with them on their communication and leadership skills," she said.
Each year, the Recreation Department hires more than 300 summer camp and temporary staff to fill positions that include camp counselors, pool aides and therapeutic recreation assistants. Representatives from aquatics, community centers, summer programs, teen programs and therapeutic recreation were available to discuss the part-time temporary jobs available and offer on-site pre-screening interviews.
The free job fair was held on a professional day holiday for Montgomery County Public School students, and targeted youth 16 years of age and older, college students and teachers.
"The turnout was absolutely wonderful," Tyer-Ellis said. "This has turned out to be a great event. We just want the youth to have a good summer experience and this gives us an opportunity to engage in their interest."
Missed the job fair? Find information on how to apply for a job with Montgomery County Recreation here.
See photos from today's fair below: