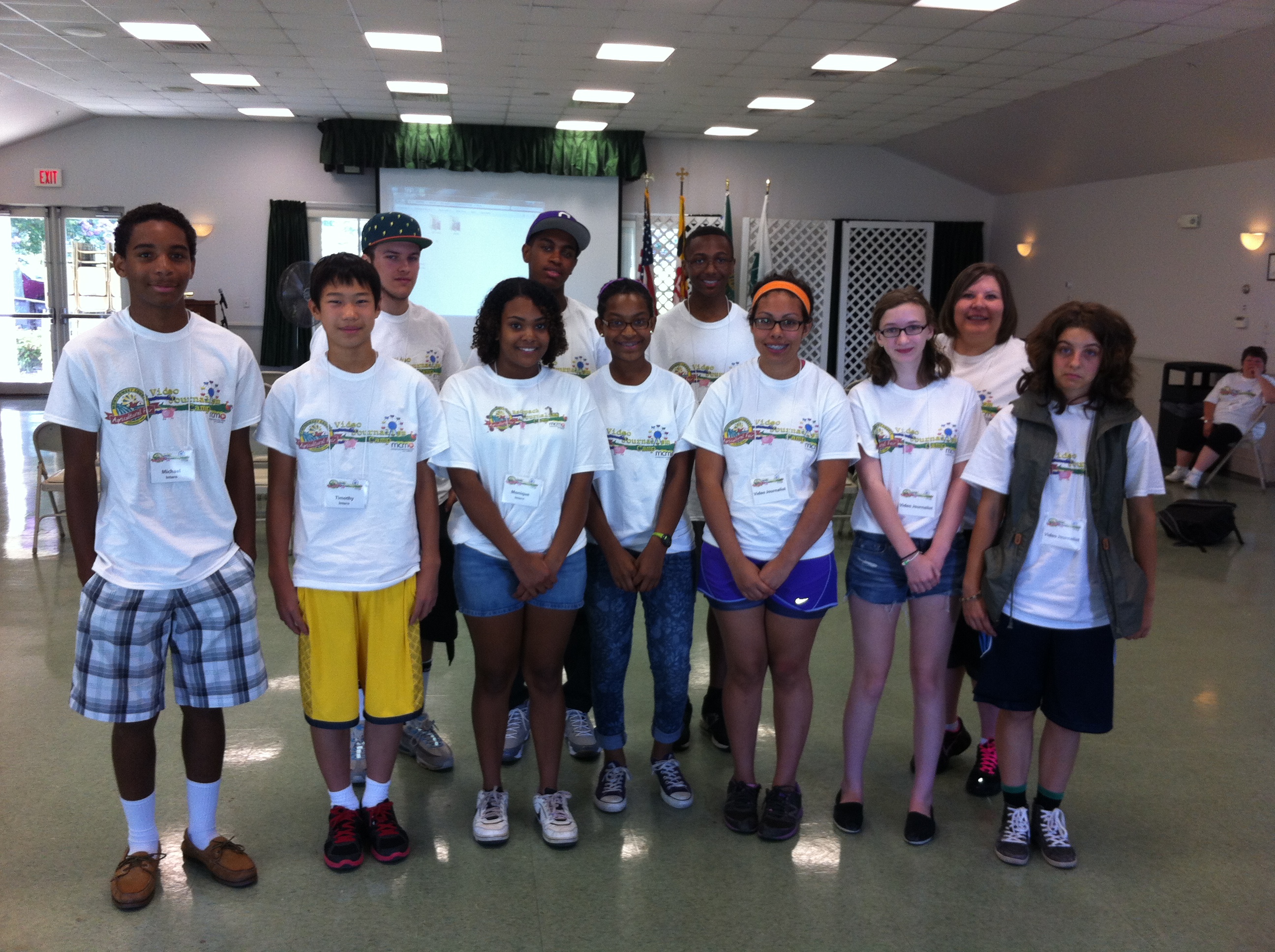 Teens, The Ag Fair & Bloggies – Oh My! (Video & Photos)
There's a new type of journalist in town – the video journalist! Last week I was able to participate in one of the most amazing opportunities since I started working at MCM. I got the chance to teach a Video Journalism Camp at the Montgomery County Agricultural Fair! For four days, well actually, three days and one evening, our newest journalists were able to explore the Montgomery County Agricultural Fair like never before and record what they saw.
This was different than all of our other classes; we focused on "Man on the Street" interviews as well as the photojournalism aspect of journalism.  Our students were broken into four groups to cover the main aspects of the Montgomery County Agricultural Fair, animals, exhibits, food and rides. These journalists took their jobs seriously and got some awesome pictures and video. They did a group editing session on the last day to put their footage together. Not only was this a great learning experience (for me and my teaching staff also) but it was a nice change of scenery for the class. We even got some great coverage from the Gazette. (see the article here)Our teens were the celebrities of the week. From "phrases of the day" to fun "ice breakers" I think it's safe to say our newest journalists had a experience that they will never forget and I hope they take it with them in their future endeavors.
I am so proud and impressed with every one of them. They did an excellent job and I delighted to share with you their finished project.
Here are some pictures to see what we did during the week: