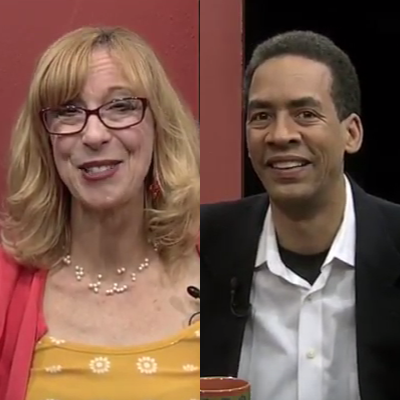 Telling Your Story With Terrel and Nic: Happiness (VIDEO)
Our talk show explores the idea of happiness and is the first ever talk show co-hosted by an adult with an intellectual difference. Meet Terrel Limerick and Nic Stearns, your co-hosts. Two long time friends that host a new, informative and fun talk show. Terrel is an adult with a disability who will be sharing the stories of folks in Montgomery County.
A special thank you to Brett McCoy who created and provided the opening music for Telling Your Story with Terrel and Nic.
Take a look at the first episode of Telling Your Story with Terrel and Nic: