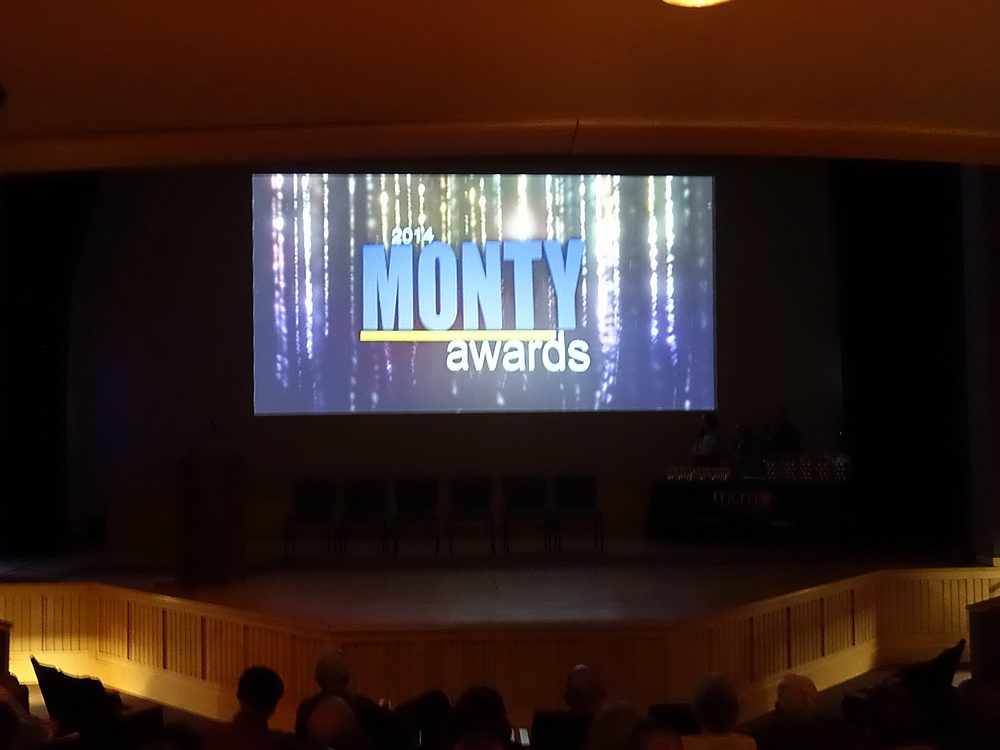 The 2014 Monty Award Winners
The 29th edition of the Monty Awards was held on Nov. 16 at the BlackRock Center for the Arts in Germantown. It was a night to celebrate hundreds of community contributors who produce local television shows that are part of the programming of Montgomery Channel 21 and the MyMCMedia website.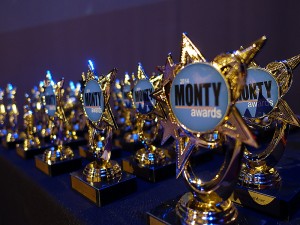 Here are the 2014 Monty Awards winners:
Arts & Humanities
– Behind the Curtains with Laurie Edberg
Community
– Ginny's … Where East meets West
Educational
– Lip Gloss & a Sander
Ethnic
– The Info Zone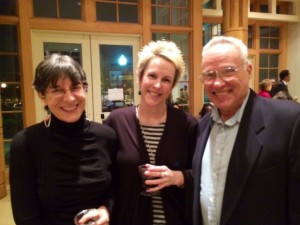 Health & Science
– Yala Fitness
Presenter
– Palabras de Paz
Promos & PSAs
– Gaithersburg H.E.L.P.
Public Affairs
– Perils for Pedestrians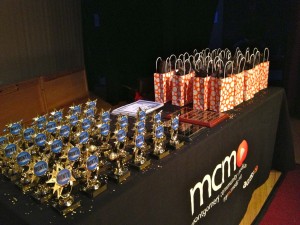 Sports Professional
– Big Time Wrestling at the Agricultural Fair
Class Project
-Dueling to Excel
Music Production
– Connecting Our Community
Host
– Briget Edell host of Lip Gloss & a Sander
Professional Host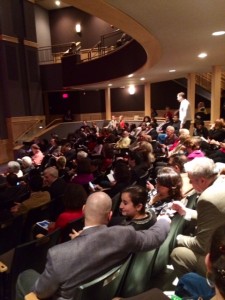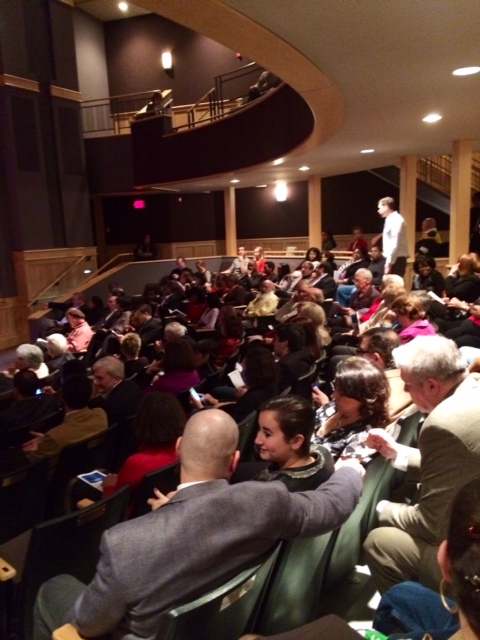 – Chuck Shorter and Will Dunham, hosts of Inside the Squared Circle
Backpack/Citizen Journalism
– David Williams
Blog Award
– Frank McCaffrey
Viewer's Choice
– Lip Gloss & a Sander
Youth Producer
– Lily Yanovitch
Most Field Producer Hours
– Nathalie Malabani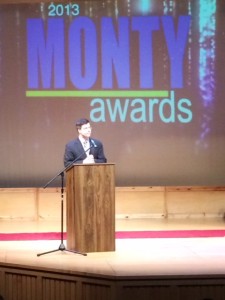 Most Studio Producer Hours
– Jim Klimaski
Field Technician
– Robert Snip
Technicians that have worked in more than 40 shows
– David Mitchell, Dee Willett, Dick Terrill, Donna Merrifield, Jerry Simon, Marian Merewitz, Robert Mattia
Bill Randolph Award
– Marcie Povitsky
Bruce Adams Award
– Tom Hoopengardner