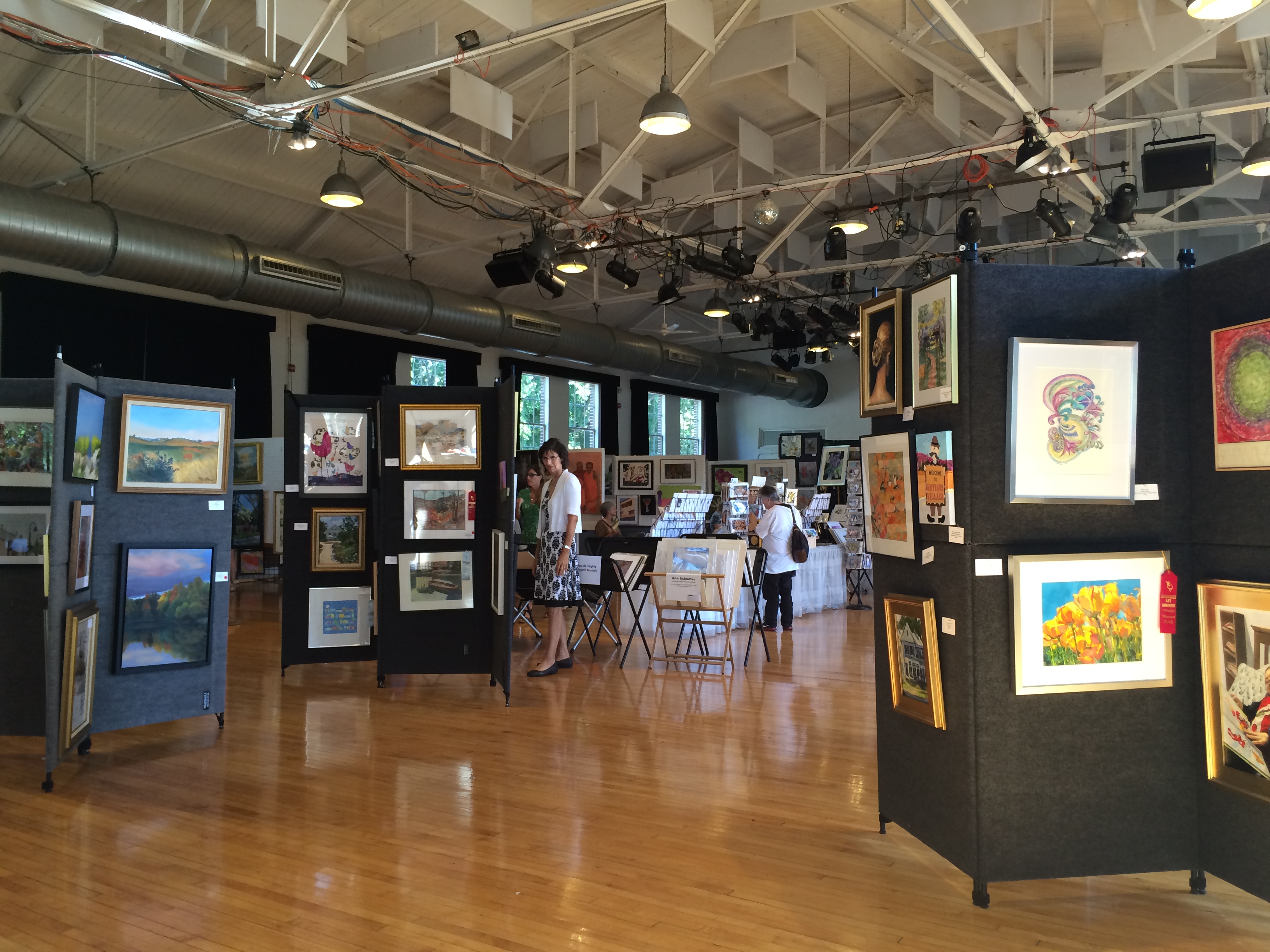 The 411 on Local Art Shows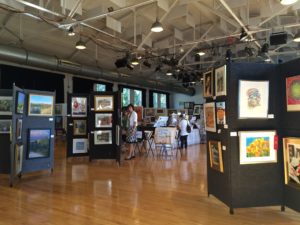 Noticed posters around town promoting local art shows and exhibitions?  Have you wondered what these are all about?
Art shows are a great way for art to meet an audience and the public to take in local art.  Art shows typically take place in a community venue, a gallery, or even outside festival.  A specific organization, gallery, or individual sponsors these shows. Local art shows are a fabulous way to support emerging artists and establish your art collection.
How does the art appear?  Upon securing a location, the sponsor sends out a "Call for Entry" to artists to submit their work for the upcoming show, often months in advance.  Artists respond by submitting digital images of their work, an application, possibly a small fee, and, at times, a resume and an artist statement.
Juried vs. Unjuried?  A juried exhibition implies an appointed judge (often a well known artist, critic, or curator) selects, from hundreds of submitted images, his or her favorite pieces and creates a cohesive show based on the criteria and/or theme from the "Call for Entry."  When the show is hung, the judge then awards first, second, third places, and possibly some honorable mentions.  The awards can either be general or be judged by category, such as still life, animals, landscape, abstract.  Therefore, if an exhibition does not specify that is is juried, then there is no filter process and any works submitted can be displayed.
Thinking of starting (or continuing) your art collection?  Then, mark your calendars, there are several Montgomery County art shows coming up in March!
The Annual Garrett Park Invitational Show (4600 Waverly Ave, Garrett Park, MD) will be held March 26 – April 22, 2017.
The Women's Club of Chevy Chase 42nd Annual Art Show and Sale (7931 Connecticut Ave, Chevy Chase, MD) will be held March 31st – April 2, 2017
Come out and support local artists and revel in their talent!