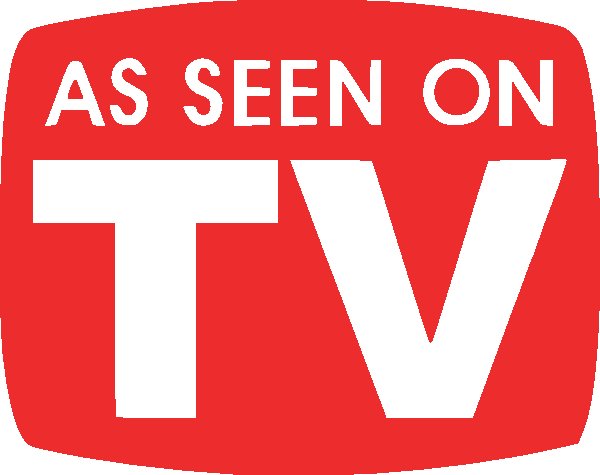 The Best of the Worst- As Seen on TV Holiday Gift Guide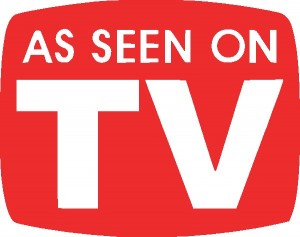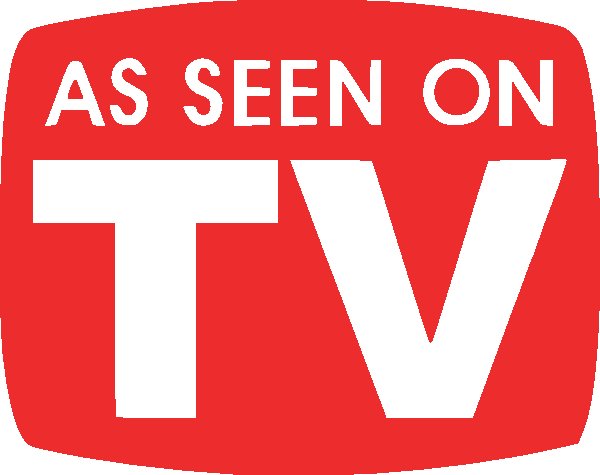 My latest Town Courier column and last-minute gift guide rolled into one!
My Holiday Gift Guide
"Tis the season to be panicked. Fa la la la la la la la la
All those presents make us manic Fa la la la la la la la la "
Ok that is not a real song but the sentiment is real. Have no fear, I have compiled a list of items that caught my eye. All perfect for last minute gifting. You're welcome in advance. Really, it is my honor:
1. The NO Button: Are you tired? I am tired. I am exhausted because I can't say no to all of the volunteer opportunities because my supply of NO's is depleted by my kids. Every day. I am fresh out. But, if I had the NO BUTTON, I would be able to say NO anytime, anywhere. The button features the word NO in various formats. Friendly, firm, phonetically and all of them get the message across with no effort at all. This is the ideal gift for any parent on your list.
2. Dog Treadmill: To quote a Christmas carol "Baby, It's Cold Outside." So, why not limit your time outdoors with the pooch by purchasing a doggie treadmill. What could be better than watching your dog exercise while sipping an Irish coffee on your couch? NOTHING. I am going to position Murphy's treadmill right in front of the TV and put on Animal Planet. That is love right there people. Pricey but worth it.
3. Bright Bowl: The tag line for this product is "the light that cares, because it knows you are there." Well, now I am getting teary-eyed. It is a nightlight for your toilet that is motion sensitive. Stumble in the bathroom and a green light means the lid is down and red is up. This seems backwards to me because usually green means go, but there is a slight chance I am overthinking this. The man in the video says it is easier to maintain than changing the toilet paper. And of course only a man would think changing the toilet paper is hard.
4. The Wallet Ninja: The video for this gizmo is narrated by someone actually calling himself Justin Credible. Get it? Just-in-credible? Really, I could not make this stuff up. The fact that his name flashes across the screen in the same font used for the word "POW!" in cartoons makes it more legit. So, the Ninja is shaped like a credit card and lets you McGyver your way out of anything. Bottle opener, ruler, screwdriver, you name it. Even if you don't buy it, watch the video. It is like something from Saturday Night Live. Sadly, I think they are completely serious. Which makes it better. Or worse. Oh whatever.
5. Flex Seal: This product is perfect for the adventurer in your life. Flex Seal lets you climb up on your roof and burn through 800 cans of sealant and hours and hours of your life instead of calling a credible roofer to repair a leak. The good news? If you survive the ladder, slope and application of this REVOLUTIONARY product the seal will apparently outlive you. NOTE: Life insurance premiums should be up to date before purchase and use.
6. Sauna Pants: Apparently there was a focus group somewhere that indicated people are dying to sweat from their waist down on the off chance they will lose exactly one pound. Thus, sauna pants were born. Why exercise and get sweaty everywhere, when you can sit around in your sauna pants and target your sweat in the most uncomfortable crevices of your body. Sign me up! I am making the bold prediction that this item will be moved to the Clearance tab on the website any day so keep a watch on it so you can buy two.
7. My Fun Fishtank: This gift will thrill boys of all ages. The tank cleans itself by depositing the dirty, fish-poop-filled water into a glass when you put new water in. The brown, slimy liquid from the tank is way more exciting than the fish itself. Which is a great thing given the average life-span of a pet goldfish is about 75 minutes. Unfortunately, even the "gravity technology" that rids you of dirty water does not flush out the deceased fish. All that clean, clear water will help you navigate as you scoop him out old-school-style and give him a proper burial.
I could go on forever but these are the highlights; sure to make you sing….
"As Seen on TV has the best products Fa la la la la la la la la
They have no purpose but entertain us Fa la la la la la la la la"
Happy holidays and happy shopping!