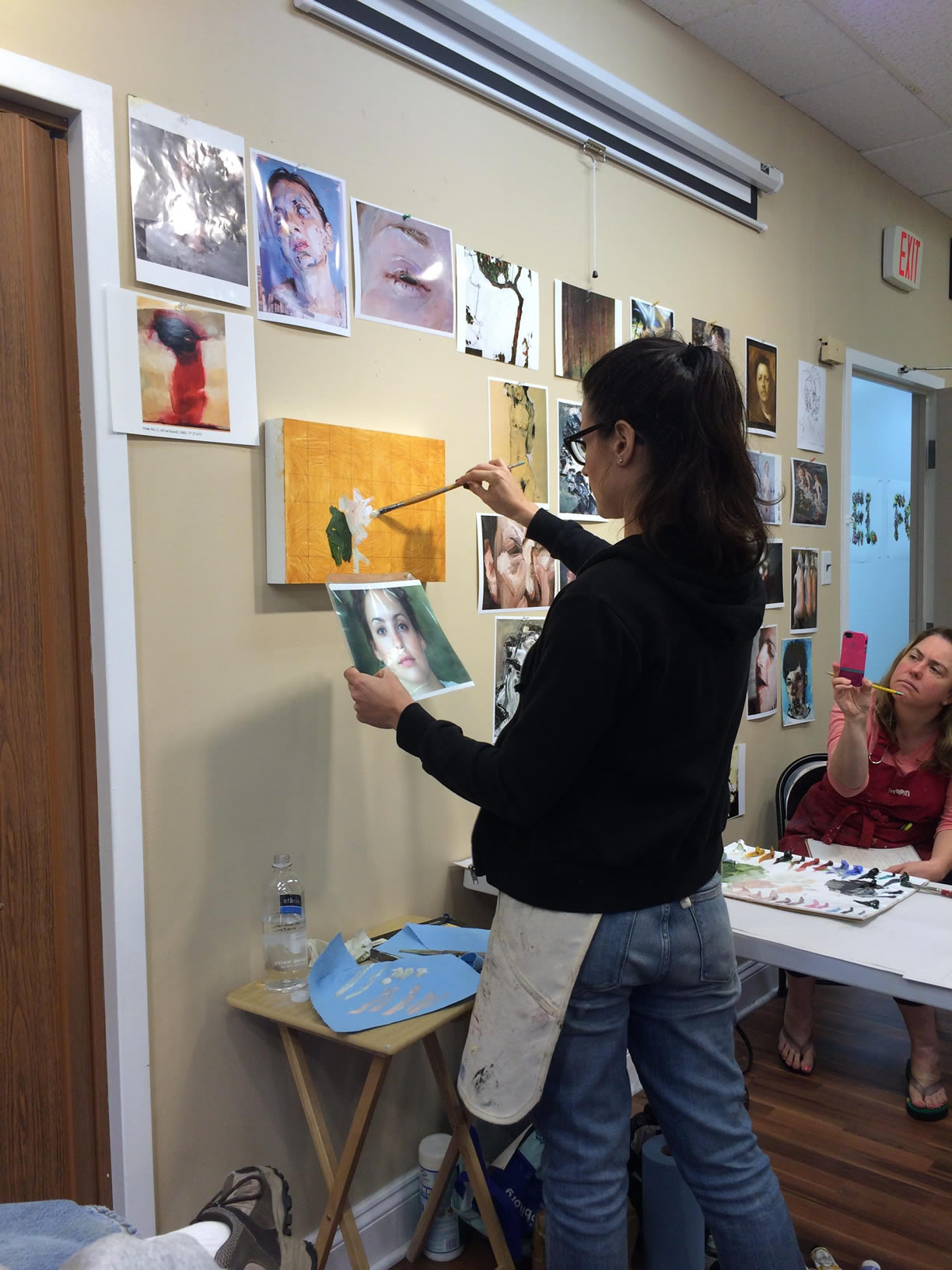 The Case for Artist Master Workshops
What is an Artist Master Class?
An artist master class is a workshop on a specific topic or skill given by a renowned artist, in his or her field.
After obtaining a degree or taking years of weekly classes, artists reach a point where they need to be set free.  They paint for a while, on their own, and develop his/her artistic voice and style.
However, in art, as in life, artists are constantly learning and evolving and art eduction becomes a huge part of an artistic life.  Another degree or semester long class may not be necessary and that is where the master class comes in.
The Master class is a chance for artists to geek out and learn from respected and celebrated professionals in their discipline.  These classes can last from a single day to a month, and sometimes in very exotic locations.
I have had the privilege of attending Master Workshops with several famous artists, such as Alyssa Monks, Duane Keiser, Cindy Procious, and more.  These classes are so remarkable and special because you can pick a famous artists brain, ask practical questions, get critiqued, and see these legends work.  Students learn what makes these masters tick, what materials they use, and techniques they recommend.
Looking to take a Master workshop in the area?  Below are some local locations that offer a fabulous variety of workshops:
Compass Atelier, Rockville, MD
The Art League School at the Torpedo Factory, Alexandria, VA
Deb K Home Studios, Ashburn, VA
Have a particular artist you want to study with? Join their mailing list to find out if they will be in your area (or an area you are willing to travel to)!
These Master classes have truly helped grow my own art.  I leave refresh, swirling with ideas and then return to my studio to digest what I had been taught.  I highly recommend!