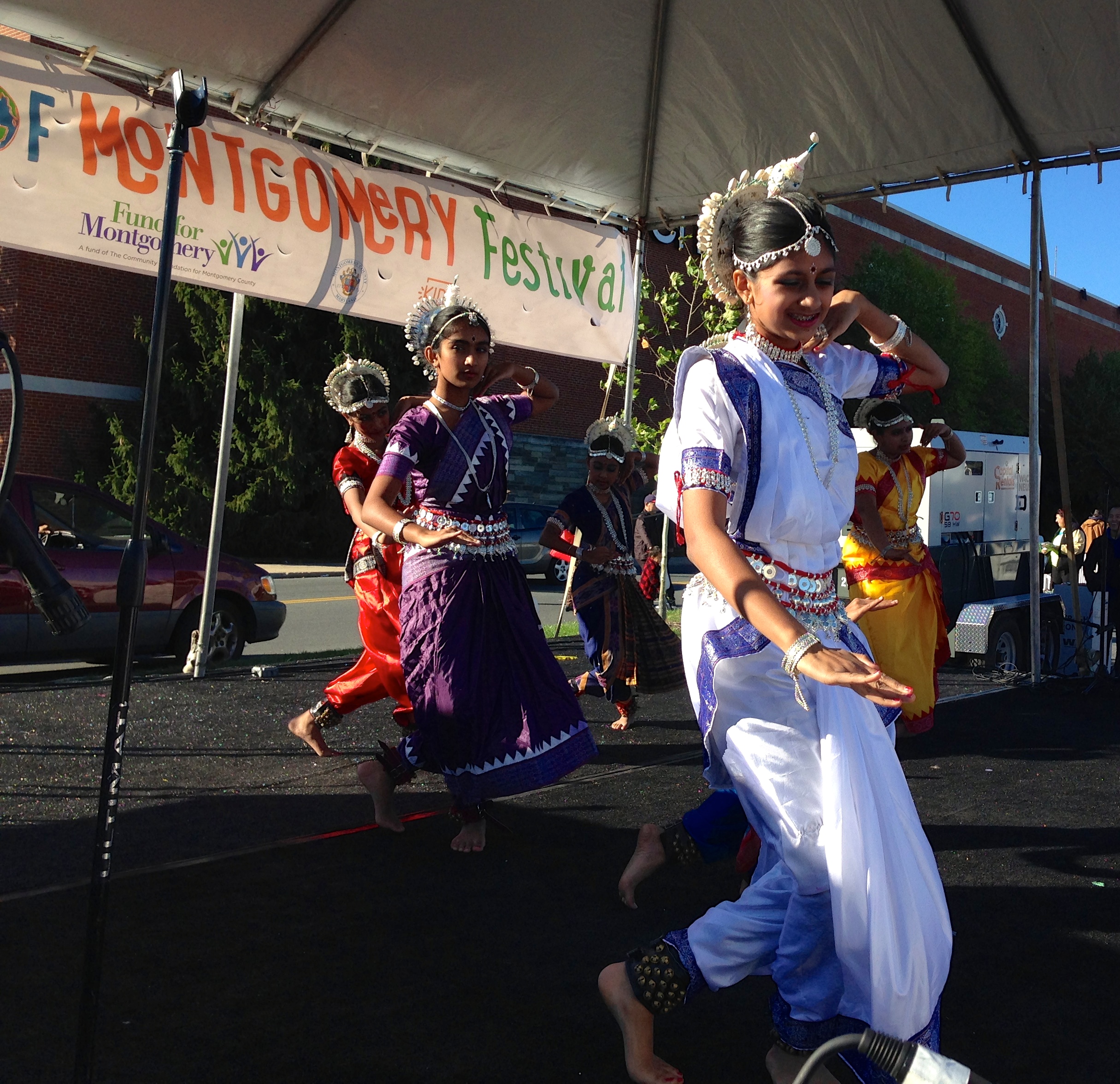 Celebrating Culture and Diversity at the World of Montgomery (VIDEO)
Thousands of residents turned out for the World of Montgomery Festival in Wheaton held at Westfield Wheaton Plaza Mall parking lot on Oct. 19 from noon to 5 p.m.
The festival is known for promoting Montgomery County culturally diverse community.
Michael Lin, of Potomac, has been living in the U.S. for more than 40 years. The resident said he "certainly" wanted to know more about South America, and promised that someday he was going to learn Spanish.
"I think this is Montgomery County. … It's so important for all of us to know each other, and this is what it's all about," Lin said.
It is the event's sixth anniversary and attendees could take their World of Montgomery passport to travel from El Salvador to India, then China and Ethiopia while learning the diversity through food, music, dance, arts, and do-it-yourself projects for the entire family.
"This is a time where we bring folks together from all cultures in Montgomery County.  … So we can all see this incredible diverse multicultural community that we created here in Montgomery County," said Bruce Adams, director of the Montgomery County Office of Community Partnerships.
The event is sponsored by Fund for Montgomery- a fund launched in 2011 to help support community building events- and is organized by KID Museum, a new children's museum in Montgomery County.
"This is part of the mission of KID Museum. We are about engaging kids and families … This festival is where we got our start. … It's just an amazing opportunity for people to share their cultures. Kids love to have this opportunity. They feel like they are traveling the world," said Cara Lesser, founder and executive director of KID Museum.
Attendees also had the chance to walk through the International Village- – a place to practice Chinese calligraphy, make traditional El Salvadoran art, get a henna tattoo, and much more- then visiting the global kitchen, becoming a craft market, watching the parade, and enjoying presentations from local groups at the two performance stages.
Event goers of all ages were introduced to unique cultures and traditions such as the coffee ceremony celebrated at the Ethiopian tent. To Tebabu Assefa, founder and owner of Blessed Coffee, drinking the beverage together is a special moment to create friendships and build community.
"It's a very intimate moment [the coffee ceremony] that's when you sit and become at easy and share intimate reflections. Ethiopians have done this for years," Assefa said.
Last year more than 8,000 people attended the event, and this year's organizers are expecting many more.