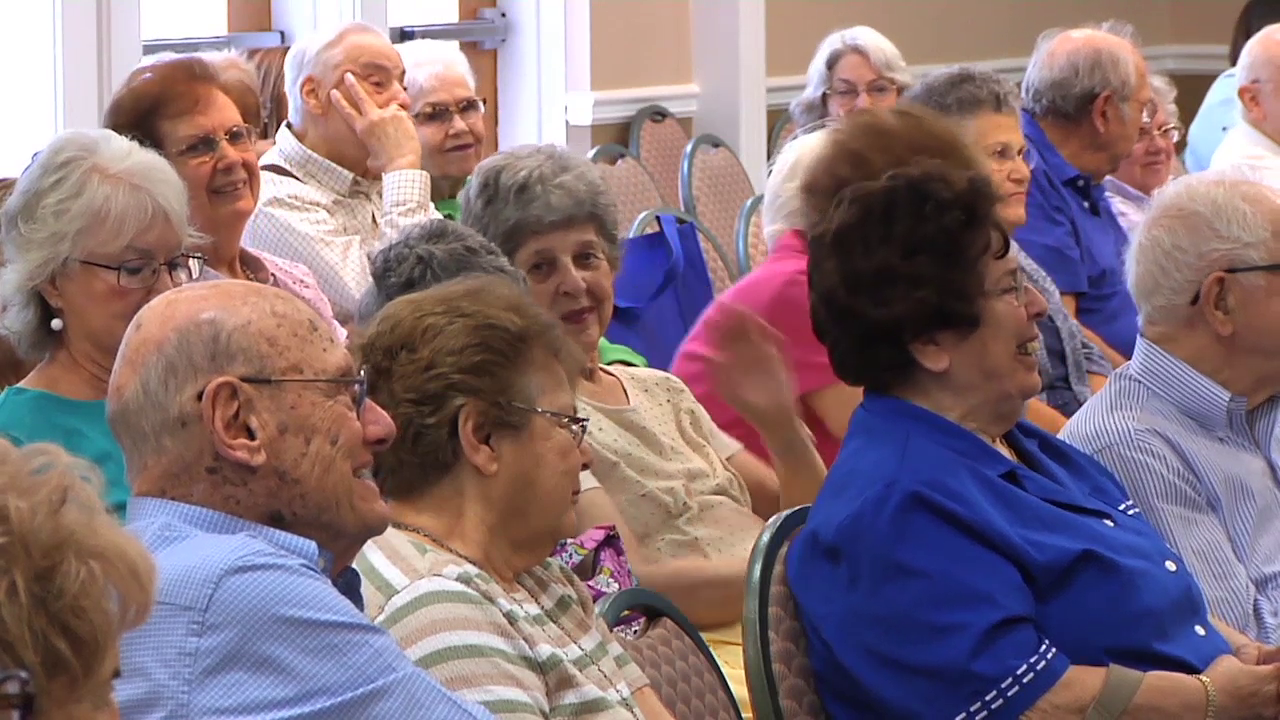 The Comedy and Humor Club Entertains at Leisure World (VIDEO)
Do you need a laugh? Who doesn't.
For the past 30 years, there's been endless laughter at meetings of the Leisure World Comedy and Humor Club, which is the featured subject of the current edition of the Parks, Rec and Roll show on County Cable Montgomery (CCM).
The Comedy and Humor Club meets at Leisure World's Clubhouse II in Silver Spring every Tuesday from 1:30 – 3 p.m. The annual dues are $5 per member and anyone is eligible to join the club, even if you do not live at Leisure World. This club is a lot of fun, just take a look:
Residents who want to join the club, but who are not Leisure World residents, can arrange to attend meetings by contacting club president Sam Hack in advance. His phone number is 301.438.3929.