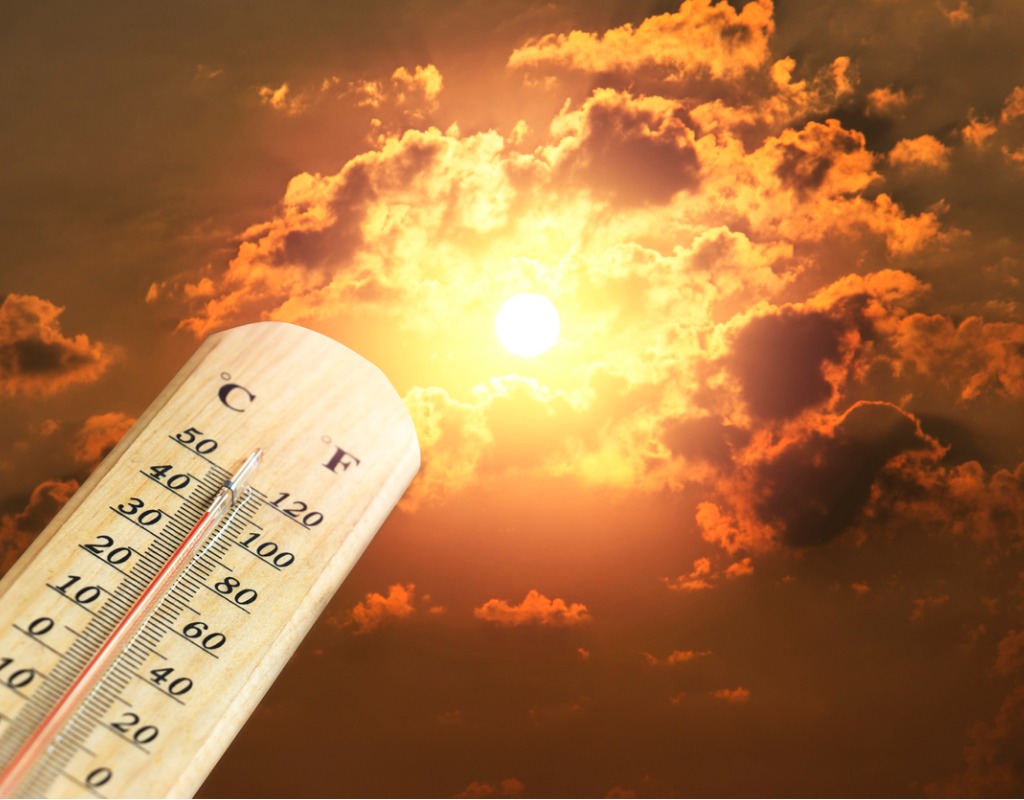 The Heat is On: Dangerous Temperatures Through Sunday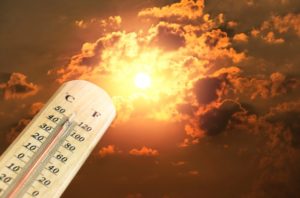 The National Weather Service has issued an excessive heat watch for Montgomery County and surrounding areas from Friday morning through Sunday evening.
It is going to be a scorcher with temperatures expected to climb to triple digits. The heat index, which factors in the humidity, may reach as high as 110 to 115 degrees each afternoon. Night temperatures are expected to remain between 80 and 90 degrees each night.
The high temperatures and high humidity may lead to heat-related health issues and can be especially dangerous for those at risk including the elderly, the young, those with existing medical conditions and those that work outdoors.
Montgomery County Fire and Rescue Service Captain Thomas Potter shared these suggestions for staying healthy in the heat:
It is important to take precautions if you work or spend long amounts of time outdoors. When possible, reschedule strenuous activities to the early morning or late evening.
The signs and symptoms of heat exhaustion and heat stroke include:
Shortness of breath
Feeling light headed
Nausea or vomiting
Headache
Flushed skin
Young children and pets should never be left unattended in a vehicle for any length of time.  Make sure children, pets and the elderly have access to an air conditioned environment or plenty of cool water.
UPDATE: Excessive Heat Watch extended through Sunday. Prolonged, persistent oppressive heat and humidity expected, even at night, which enhances the risk for #heat related illnesses. Visit https://t.co/nm6p0Dmcbs for heat safety tips. pic.twitter.com/wePVattNr1

— NWS DC/Baltimore (@NWS_BaltWash) July 18, 2019
UPDATE: The NWS has expanded the Excessive Heat Watch for #MoCo to cover Friday morning 7/19 through Sunday evening 7/21. Prolonged, persistent oppressive heat & humidity is expected, even at night, which enhances the risk for heat related illnesses. More: https://t.co/UEUQYRKBgI pic.twitter.com/W1PrOSRklk

— MC Emergency Mgmt (@ReadyMontgomery) July 18, 2019
An Excessive Heat Watch has been issued for Friday and Saturday from 11:00 AM til 9:00 PM each day. #Heat indices of 110 to 115 degrees are expected across the highlighted regions. #DCwx #MDwx #VAwx #WVwx. More: https://t.co/Kgs51JpMfn pic.twitter.com/9KDuVSy84O

— NWS DC/Baltimore (@NWS_BaltWash) July 18, 2019