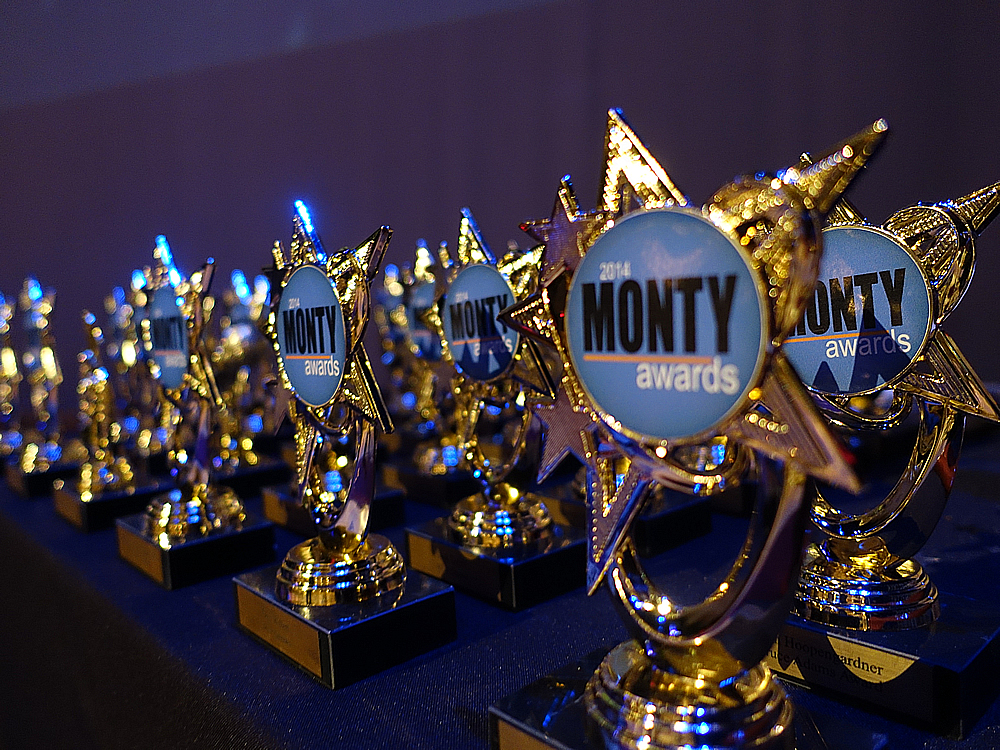 The Monty Awards: A Night to Celebrate MCM's Volunteers (VIDEO)
The 29th edition of the Monty Awards was held on Nov. 16 at the BlackRock Center for the Arts in Germantown. It was a night to celebrate hundreds of community contributors who produce local television shows that are part of the programming of Montgomery Channel 21 and MyMCMedia website.
The volunteer recognition evening had more than 15 award categories and five volunteer recognition awards.
"The Monty [Awards] is the one time a year that we all get together to kind of celebrate all the volunteers that is part of Montgomery Community Media," said Merlyn Reineke, executive director at Montgomery Community Media.
One of the night's biggest winners was Lip Gloss & A Sander– a show hosted by Bridget Edell about how to find good deals on home furnishings at yard sales, flea markets and auctions. Edell then shows her viewers how to transform the not so new piece of furniture into a show stopper.
"I have such wonderful volunteers. The camera shots that they get … the dedication of all those volunteers; they add up to this," said Robert Snip, Lip Gloss & A Sander producer.
Edell could not be at the ceremony, but Snip picked up the award for her.
Tom Hoopengardner took the Bruce Adams Awards, a special award in honor of Bruce Adams who is the director of the Montgomery County Office of Community Partnerships and former Montgomery County Councilmember. The award recognizes volunteerism in the community.
Marcie Povitsky took the Bill Randolph Award, a special award that honors the life of Bill Randolph who produced more than 700 public interest shows, according to a Gazette Newspaper article. Randolph died in 2001. The award recognizes the technician with the most hours.
Don Mooers hosted the ceremony. Mooers is also the host of Montgomery Week in Review.
According to MyMcMedia website, MCM currently has 621 parttime volunteers who produce television programs that are broadcast on-demand and online. These volunteers also provide more than 13,000 hours of on-air content while reaching out to Montgomery County residents through YouTube, Facebook, Twitter, and others.
"Our volunteers are certified producers and technicians. What they do is they go through our training department and our training courses. They learn how to be the producer, the camera, people, the director, the camera crew. It's awesome and then they put together their own program,"said Mandi Wyndham, training and volunteer services coordinator at Montgomery Community Media (MCM).
Wyndham said once volunteers submit their entries, MCM staff then sends the projects to experts all over the country.
"We submit to people all over the country- so media professionals in Alaska, California, Florida, North Carolina, here in the DMV- to judge their submissions," Wyndham said.
Click here for the full list of the 2014 Monty Awards Winners.