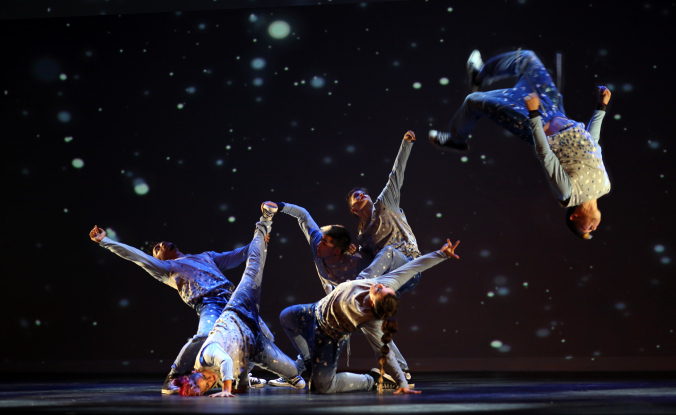 The Music Center at Strathmore to Showcase The Nutcracker with a Modern Twist (VIDEO & PHOTOS)
It's pretty difficult to imagine the holiday season without Tchaikovsky's score for "The Nutcracker" playing in the background at the mall, in commercials or watching an actual performance of the ballet.
Now, imagine adding a DJ and a modern dance twist to the traditional score.
That might sound a little odd, but it's exactly what Director and Choreographer Jennifer Weber does in "The Hip Hop Nutcracker." The performance mashes up Tchaikovsky's classical score with a mix of hip hop choreography.
A dozen dancers are joined on stage by an electric violinist and a DJ and perform out a remixed version of the ballet. This quirky and unique show is coming to Montgomery County this Thursday, Dec. 3rd at The Music Center at Strathmore. Show starts at 7:30 p.m.
Below is a sneak peak of the performance.
Tickets are still available and can be purchased on the Strathmore website.