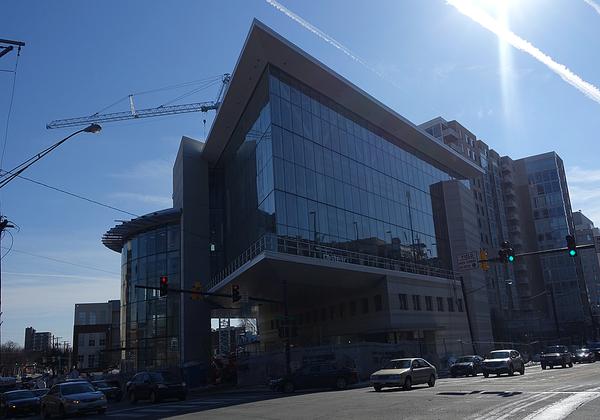 The New Silver Spring Library Opens Saturday (VIDEO)
It looked like the last hour of a home improvement show, when finishing touches are being applied, new furniture is moved to the right place, and painting is still fresh. The only thing left is the last segment when the owners of the house walk in.
After 18 months of construction, the owners of the new Silver Spring Library- the community- will be able to use the new facility. Parker Hamilton, director of the Montgomery County Public Library, took us inside the new facility. Take a look:
"We want to ensure when people come to the library we have a way to get them to move through this really beautiful three-story building," Hamilton said.
On June 19, county and library officials took members of the media on a tour to show the building, its features, books, meeting rooms, children's spaces, and floor-to-ceiling windows.
The building has five floors, but the library only takes up the top three floors. With approximately 100,000 books, Hamilton called the place "a gathering space."
On June 20, county residents are invited to the grand opening celebration at 11 a.m.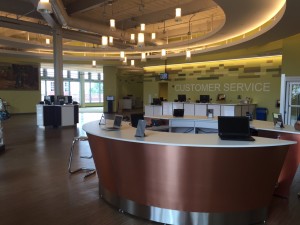 "We're very conscious of the fact that we come in and build a building and then we leave. The community is stuck with this building with decades," said David Dise, director of the county's Department of General Services.
Dise said the entire project cost $69.5 million, but library portion of the project $35 million.
The new library is at 900 Wayne Avenue. Parking is available across the street on Wayne Avenue in Silver Spring.