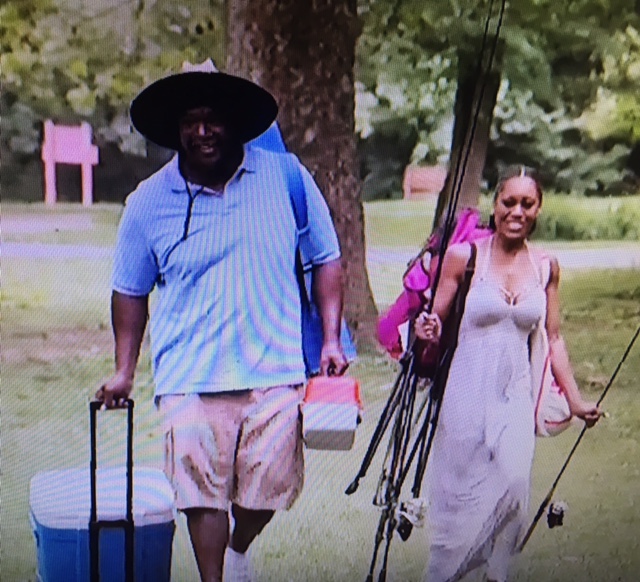 The Real Housewives of Potomac 2: Episode 7 The Bare Naked Ladies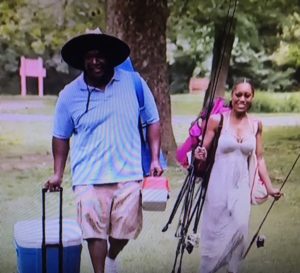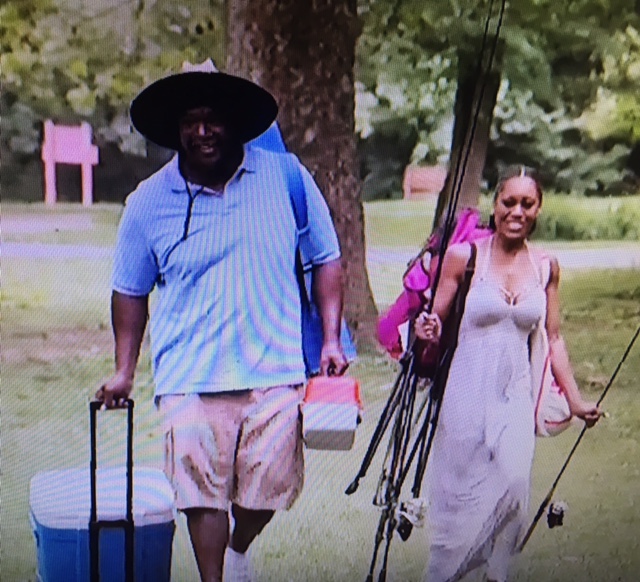 After a week hiatus, this episode got down to the nitty-gritty with the RHOP. The ladies are baring their souls, baring their teeth and barely hanging on.
Mo' Money acts like a real estate mo'gul prattling on about her four houses. But for those who are counting, the new mansion in Potomac makes it five. Just ask her. This week we went back to the Samuel's real estate roots and the very first house they owned in Virginia.
Aww.. isn't that sweet?
Mo' Money is sentimental about the quaint, starter townhouse that could comfortably house a family of five on three finished levels. But she is feeling no love for cousin Hank, who is the worst property management trainee on the planet. He is supposed to be relieving her of the mundane tasks associated with handling the rental and upkeep of their massive portfolio of sprawling homes. Instead, he looks scared of Mo' Money and all her questions.
Doesn't Hank know the good 'ol pastor told Mo' Money that the only maintenance she needs to be doing is on her man? For the love of nepotism; step it up. Mo' Money had a lineman waiting to cast a line with her on the shores of the Potomac River. And our non-bougie girl became the first woman in history to bait a hook in a maxi dress with Swarovski crystals adorning the neckline and bust. I'm not sure which was more painful, watching her try to put the smackdown on a live eel or watching the hem of the dress swish around in the silt while she did it.
Now, it's no secret that Ashley has been fishing for gossip and trying to hook up everyone with relationship advice. One critical error in her logic is that people don't normally seek sage words from unhappily married, failing restaurateurs. Gizelle and Robyn made the stellar decision to take Dear Abby to task right in the middle of her Down Under Diner. On the drive there, the ladies convinced themselves this was a necessary mission, like high school girls plotting to TP the house of the head cheerleader.
After a heated exchange, finger wagging and some random one-liners about Emu, the women vowed they were through with each other. At least until the next time the producers force them together for an on-camera event.
Which, as predicted, happened before the end of the episode at a fundraiser featuring Karen as keynote speaker. Karen revealed this week that she was the victim of rape when she was a teenager. Reality television never shocks us more than when it is REAL. When snark is replaced with sentiment and gossip with grit, we get a glimpse of what this genre could be. The Potomac gals have the decorum to put discord aside for the moment.
And for the record, there was nothing satisfying in seeing Karen humbled.
A somber exchange between Charrisse 2.0 and her daughter, Skylar, this week reminded us that lives are messy here in the 20854. Charrisse 2.0 has developed the annoying habit of spreading her dirty laundry all over town.
Previously, she threatened to bust up the meddling Ashley amid all the sparkly dresses they were supposed to be shopping for. This week, Charrisse picked an upscale gift shop as the perfect locale in which to drop the divorce bomb on Skylar.
Maybe she should've waited for the champagne room to be completed.
In the dimly lit cocoon of leather bound journals and pricey tchotchkes, Charrisse 2.0 found the courage to confront the reality of her impending divorce. Skylar, a really freaky Charrisse mini-me, seemed largely unfazed by the revelation and promised to not only be the rock her mom needs but vowed to be her journaling pal as well.
Then, taking a page out of Ashley's advice column, Charrisse 2.0 wants to create Robyn 2.0 and free her of her unqualified more-than-a-girlfriend-less-than-a-wife status. Continuing her public display of private agony, Charrisse 2.0 drags her therapist to a crowded café to give Robyn relationship advice.
"I'll have a low-fat latte and a side of psychoanalysis please…"
Charrisse has a 10,000-square-foot house, is there not one room where she can have a private convo? Not one?
Robyn broke down right there at the high-top table and we all breathed a sigh of relief. That's because we, the viewers, were privy to an off camera whispered conversation between Juan and a producer in which Juan made it clear he is only there for the kids. The camera was trained on Robyn as she puttered around the kitchen and worked on Juan's camp website, oblivious, as the damning subtitles scrolled across the screen.
One has to Juander if Charrisse 2.0 had some inside info that prompted this meeting, but regardless it was tough to watch.
If this were a horror flick we would be screaming, "watch out" to Robyn through our televisions. My fear is she is going to get slashed and we can't stop it.
Will it be in Episode 8?
Stay tuned to find out…