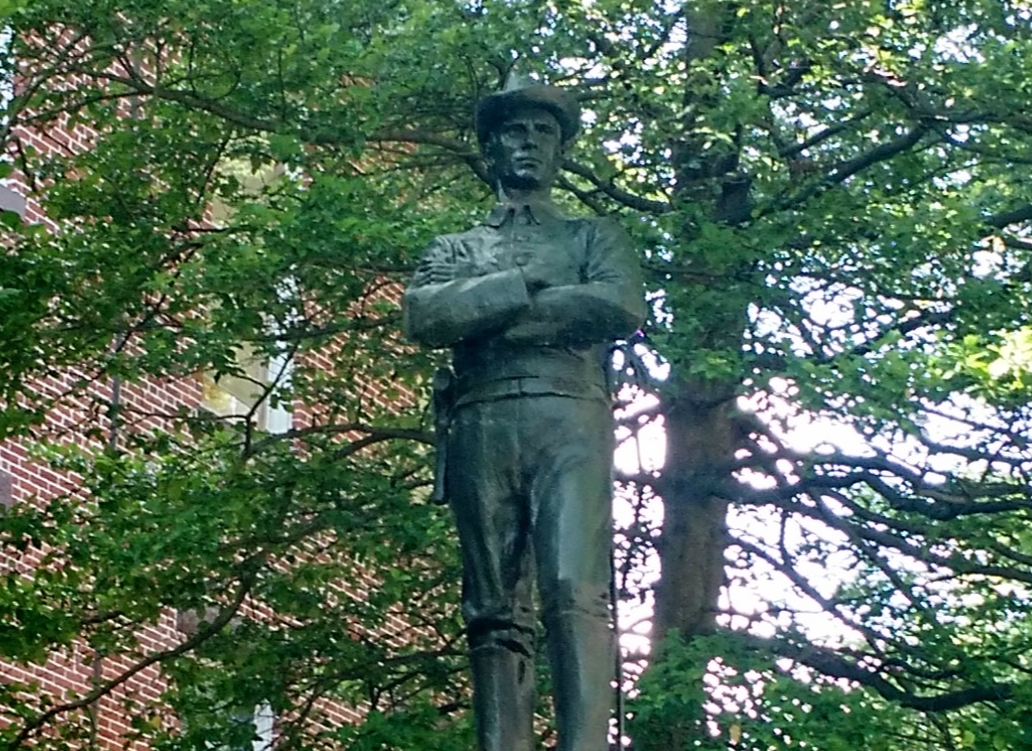 The Statue Nobody Wants Had Little Luck on Craigslist
Need a statue of a Civil War soldier? Check Craigslist.
For more than a year, the county has been trying to find a place to locate a statue of a Confederate Civil War soldier that has stood outside the Rockville Red Brick Courthouse since it was erected by the United Daughters of the Confederacy in 1913.
Because it was vandalized in 2015, County Executive Ike Leggett said he wanted it moved.
In September, Councilmember Tom Hucker wrote Leggett to oppose one of the potential sites for relocation: Jesup Blair Park in Silver Spring.
In his letter, Hucker said Silver Spring residents are proud of their diverse, multicultural community.
"Relocating a statue memorializing a Confederate soldier into a public park, particularly one in Silver Spring, seems tone-deaf and insensitive," he wrote.
Leggett never wrote back.
So Hucker said he did what he thought was logical: "What would you do if it were in your garage, and you didn't want it anymore? That's how I looked at it."
He put the statue on Craigslist.
Relocating the statue would have a cost, and that cost would likely take funding away from schools or parks, Hucker said.
The county is expected to release soon a request for proposals on what to do with the statue. An attempt to reach a Leggett administration spokesman was unsuccessful.
In his Craigslist ad, Hucker said he gave the statue a $1,000 value, but made sure anyone reading the ad knew it wasn't his to sell; that the sale would have to be negotiated with the county executive's office.
The ad was up a few weeks a few months ago, Hucker said. He didn't keep a copy of the actual ad.
He got five or six responses, he said.
"In Montgomery County, we gravitate to solutions that cost money, and too often we don't gravitate to creative solutions that don't cost money. And I see that every week," Hucker said.
PREVIOUS POSTS
https://www.mymcmedia.org/montgomery-county-prepares-to-relocate-the-confederate-soldier-monument-in-rockville/
Rockville Leaders Vote, 4-1, Against Confederate Soldier Statue Move