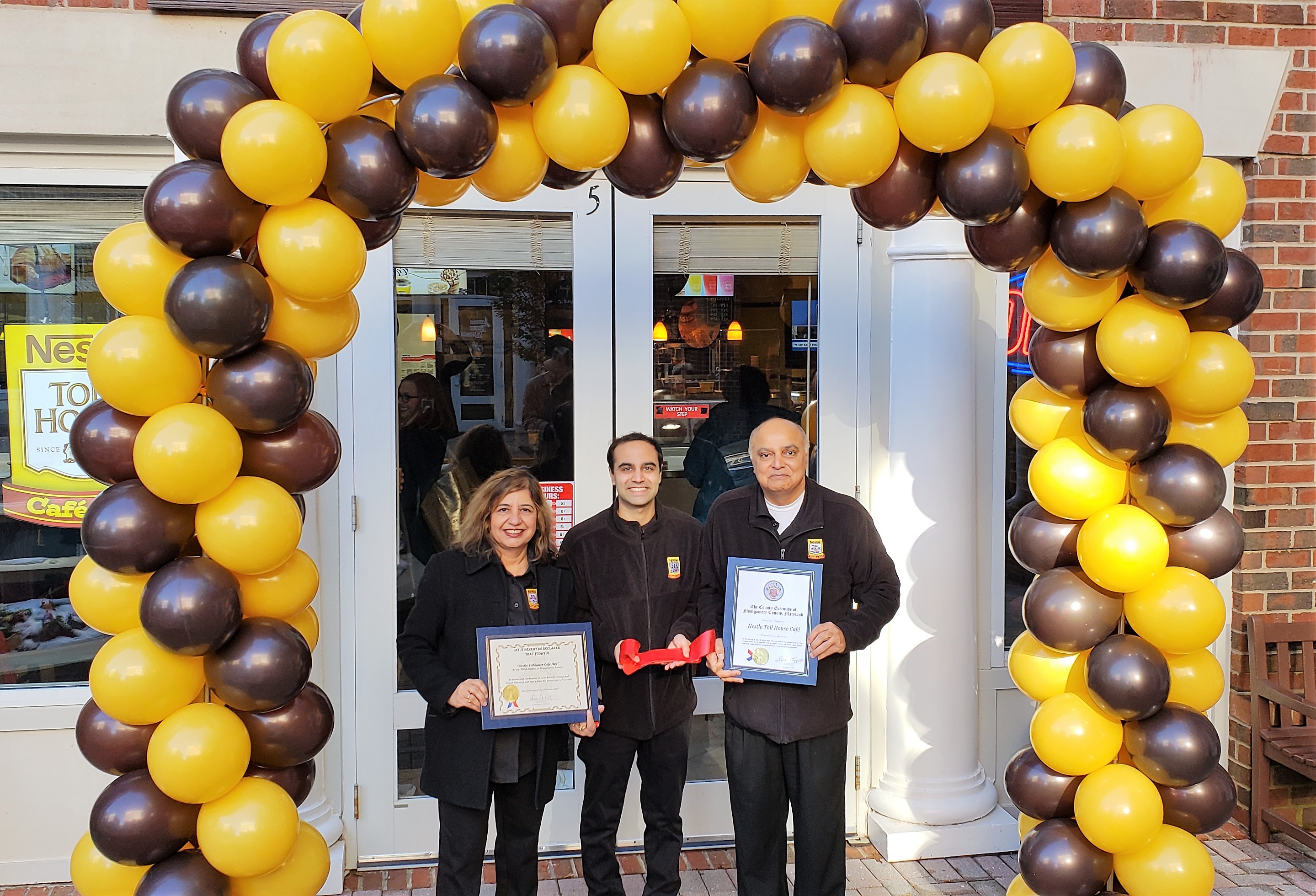 The Sweetest Place in Gaithersburg is Now Open in the Kentlands
Life is full of treats and lucky for us, we can order all sorts of treats at the new Nestle Toll House Cafe by Chip in Gaithersburg.
The Gaithersburg-Germantown Chamber of Commerce (GGCC) supported them & conducted a ribbon cutting ceremony on November 16, 2018. They are located at 11 Arch Place, Suite 5, in Gaithersburg, Maryland.
Nestle Toll House Cafe by Chip is a sit-down, street-side type cafe serving Nestle products including coffee, cookies, cookie cakes, panini's, flatbreads, wraps, breakfast, ice cream, smoothies and more. And they cater all types of occasions.
The Nestle brand touches over 60 million customers per year. Primarily families, the customers experience fresh-baked Nestlé® confections prepared by passionate team members. The Kapoor family is ready to welcome you to its new Kentlands café, with desserts that know no bounds. They said they are "glad to be a part of the community", and they're ready to welcome you and your sweet tooth anytime.
The GGCC is active in providing business-to-business networking opportunities throughout the year: a collective voice in local, regional, and state legislative affairs, professional development opportunities and other services that enhance the business environment.