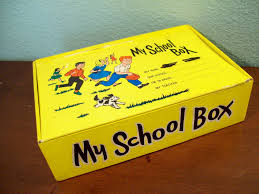 Thinking Outside the School Box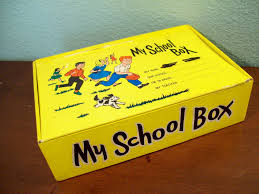 While working with a young man who was applying to several highly selective schools, I realized precisely why working with a professional editor beats relying on a teacher or other helpful adult for assistance with the college application essays. Editors think outside the school box.
Don't get me wrong. I'm not challenging teachers' good intentions. But here lies the difference between getting a teacher's help and getting mine: Teachers are trained to grade and correct; editors are trained to edit. Now, I expect to get a lot of flack about this, so let me explain.
Part of the difference lies in how I work with the students. It's something I really enjoy, and I think they enjoy working with me, too. The distinction between "helping" and "working with" is crucial. I strongly believe the overall quality of the essay stems directly from the primary difference between getting help from a teacher, and working it out together, as they do with me.
One young man told me he had learned more with me in an hour than he had in a whole semester of English. And this was a good student who, at the bare minimum, took Honors classes. I realize he probably was exaggerating, but he definitely absorbed the reasons behind our editing changes. Furthermore, I encourage my students to remember our experience together when writing college term papers or any future writing endeavors. I'm not sure whether I reach that lofty goal, for that's for my former students to decide. However, I like to think I'm at least somewhat successful.
Without experiencing it, the difference in working with me compared to getting help from a teacher is difficult to explain. But I'll try. Even if a teacher remotely had the time to work with students individually, his or her version of going through an essay with a fine-toothed comb would differ from mine, as a professional editor's.
An excellent teacher would make sure the essay had a strong opening paragraph, three or so following paragraphs serving as the body of the essay, with each one supporting the main thesis. The final paragraph would neatly wrap up the essay, nicely reiterating, but not repeating, the opening paragraph. A phenomenal teacher, of course, not only would check for mistakes in grammar and spelling, but also in style and syntax. In other words, the teacher would be reviewing the application essay in the same way he or she would review an academic essay. Many potential clients have told me their children don't need my services because their son or daughter's teacher does the same thing at school for free. They're mistaken.
Even if a teacher has the time to invest in individual students the way I do, he or she would merely open a school box filled with writing tools, making sure the essay is sound. As an editor, I use–but reach beyond–the school box. There are thousands of students who apply to competitive schools with great test scores and solid essays. My job is to help them progress beyond a solid essay and into a memorable one.
Years ago in journalism school, I spent a seemingly ridiculous amount of time learning to perfect the lead, the opening paragraph that grabs the reader's attention. Isn't this important for arousing the interest of an admissions officer who must read thousands of essays in a few short months?
Furthermore, my training has fine-tuned my skills of eliminating unnecessary words that subconsciously slow down and wear out the reader. For instance, consider the sentence: "I know that this school would be perfect for me." An English teacher would leave it as is. As an editor, I would ask the student about tightening it up to say, "I know this school is perfect for me." Not only would this be a stronger statement, if that's what the student intended, but an unnecessary "that" would be eliminated. Manuscripts full of optional "that's" scream out not having been adequately edited.
So who cares about such trivialities, you may wonder? Subconsciously, the reader does. Paragraphs full of unnecessary "that's" ultimately drag the reader down. It's just a tiny ingredient in a sure recipe to detract the reader's attention—even if he or she doesn't realize it. And that's just one example of the differences professional editors make!
Another example of thinking outside the school box is the editor's constant awareness of the importance of targeting the readership. A teacher seldom thinks in these terms. I recently helped a student change examples in his essay to better relate to an admissions officer. The student was writing an essay for the University of Chicago, notorious for its seemingly inane writing prompts. The student was asked to write an essay comparing apples and oranges. My student's piece spelled out why one should not make the comparison. After listing the differences between both fruits in terms of their origins and physical qualities, the writer offered other examples of similarly related things that shouldn't be compared: a Kit Kat bar and a Twix bar, and two different video games. Nothing was wrong with the sentences grammatically. A teacher might have left them; an experienced editor would not.
I loved the candy bar example because it drew me in by causing me to ponder their differences. (Isn't a Kit Kat a chocolate-covered wafer and a Twix a chocolate-covered shortbread cookie? And even if I was wrong, the analogy still would attract anyone with a sweet tooth!) But would an admissions officer be able to relate to the video games? Probably not. I suggested he offer another example. With my help, student suggested the absurdity of comparing a two-year community college to a selective university. Now that's something admissions officers can relate to! My final suggestion, and an excellent way of ending the essay, was to introduce a third comparison (as three examples tend to be better than two without dragging on like four). He posed his final sentence, the strongest of the three examples, in an italic font: "Should parents compare their children?"
No offense, teachers, but application essays are not academic essays. They are personal and the best opportunity students have to appeal to the admissions officer. A professional editor helps the writer think through and outside the school box!