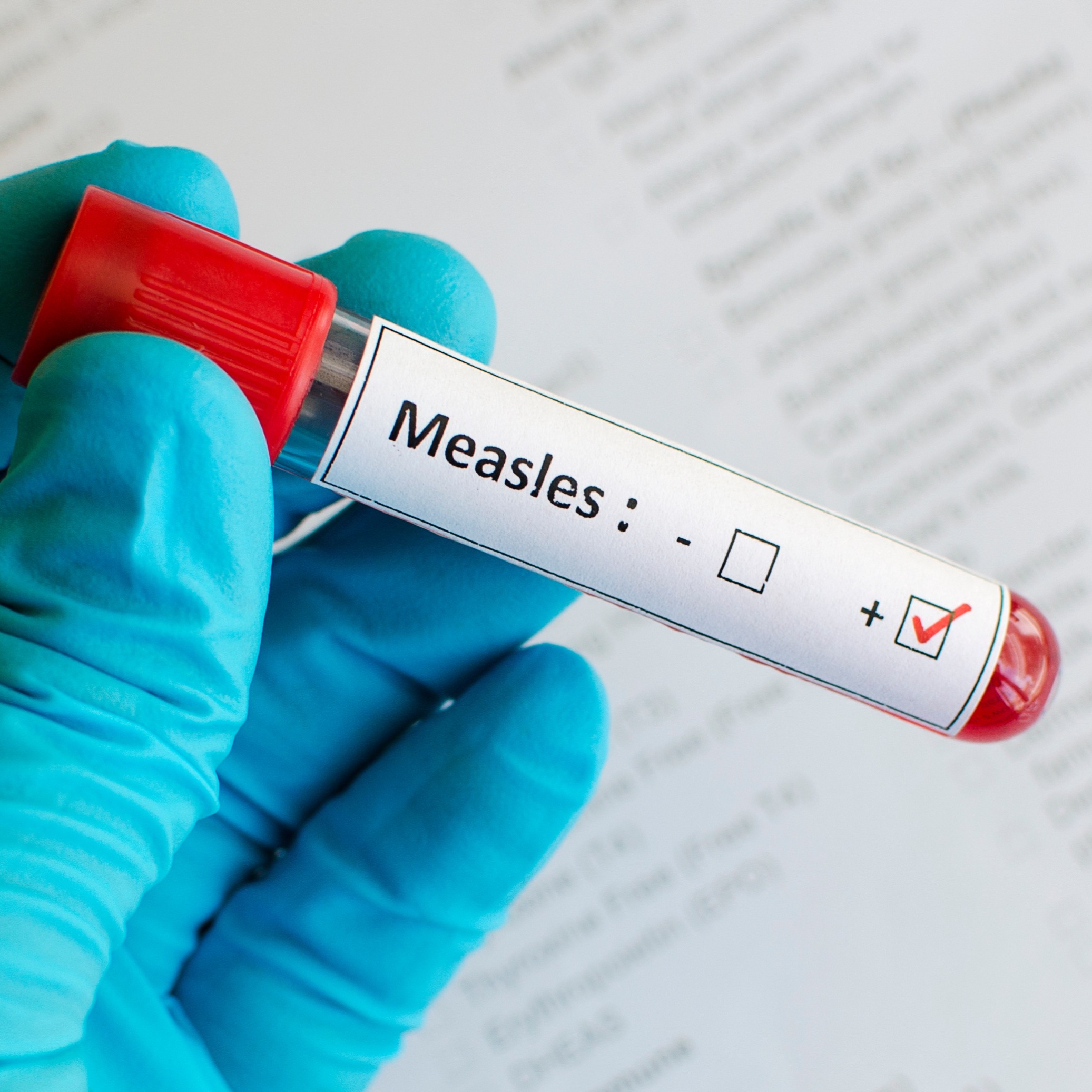 Third Maryland Measles Case Confirmed
The Maryland Department of Health (MDH) confirmed Wednesday a third measles case in a Maryland resident this year.
This confirmation follows two other cases recorded in the state this month. The MDH confirmed one measles case last year, following only one case also tallied during 2017.
"It is concerning that three cases of measles have been identified in Maryland in such a short period of time," Frances B. Phillips, MDH's deputy public health secretary, said in a statement.
The MDH says anyone who visited 4000 Old Court Road in Pikesville between 10:30 a.m. and 1:30 p.m.; Market Haven at 1630 Reisterstown Road in Pikesville between 11:45 a.m. and 2:30 p.m.; and Seven Mile Market at 201 Reisterstown Road in Pikesville between 12:45 and 3:15 p.m. on Sunday, April 14 may have been exposed to measles.
Individuals who may have been exposed at other locations are being notified directly.
Measles is a contagious, vaccine-preventable viral infection that may remain in the air for up to two hours, according to the MDH. Symptoms typically develop 10 to 14 days after exposure but can develop as soon as seven days or as long as 21 days later.
"Vaccination is the best way to stop additional infections," Phillips said in a statement. "We are asking that Marylanders ensure they and their families are up-to-date on vaccinations against measles and other vaccine-preventable diseases."
The Centers for Disease Control and Prevention (CDC) have identified 555 individual measles cases this year as of April 11, marking the second-highest number of reported cases in the country since measles was eliminated in 2000, according to the CDC. This tally has already surpassed the approximately 370 cases confirmed in 2018.
Cases have also been confirmed this year in Arizona, California, Colorado, Connecticut, Florida, Georgia, Illinois, Indiana, Kentucky, Massachusetts, Michigan, Missouri, Nevada, New Hampshire, New Jersey, New York, Oregon, Texas and Washington.
Related 2019 Measles Coverage