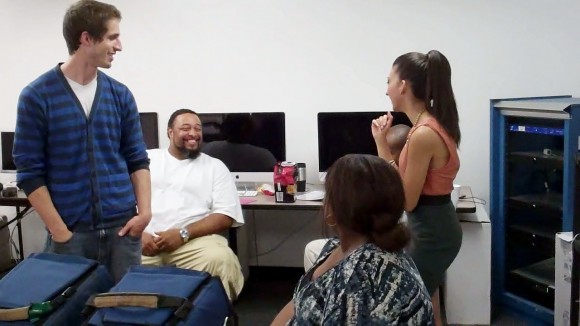 This Is A Man's World… Not Really
For a few weeks now I've been on the crew for the DMV Fashion News &EventsTV show, which is produced by Marsha Barkley and soon be aired on Montgomery Community Media TV.
The initial interviews have been recorded, websites have been scanned and searched for acceptable content and B-roll and music has been found to enhance the dynamics of the show.
As a non-fashionable male from Europe I should have been like a fish out of the water, but strangely enough I'm not. Most likely because I focus on the technical part of Field Camera Tech, Crew Supervisor, Floor Director, Sound Engineer and Field Editor and let all the content of the show in the capable hands of Marsha B, the Producer and host of the show.
Marsha is right in the middle of following her dream, a dream of making television about everything fashion. Who knows where this will take her or me for that matter? For now I'm just enjoying the ride and help where I can. If nothing else, the DMVFNE Show has given me fun moments, made me meet wonderful and interesting people and it has given me a big load of TV making experience. Could I really ask for more?
Marsha also has her own fashion website. Please visit http://www.dmvfashionnews.com/