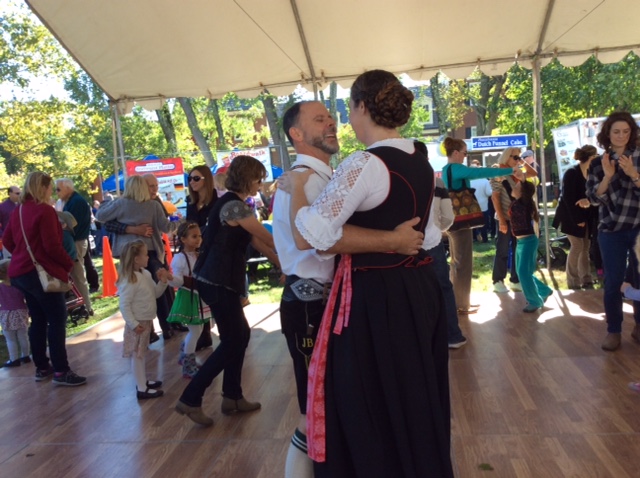 Thousands Attend 25th Annual Oktoberfest in Gaithersburg (PHOTOS)
It was a beautiful fall day for the 25th annual Oktoberfest at the Kentlands community in the city of Gaithersburg.
Thousands of people attended the popular festival on Oct. 9, which included food, live music, roaming entertainment, a business expo, horse-drawn hay rides, and so much more.
The festival covered the Kentlands Village Green, the grounds of the Kentlands Mansion, Main Street and Market Square in Gaithersburg.
It's only two horsepower but it's the best ride in town today. pic.twitter.com/rafjEyf7FS

— City of Gaithersburg (@GburgMD) October 9, 2016
Beautiful day for Oktoberfest in @GburgMD. @mymcmedia pic.twitter.com/BIOqOrnil1

— Sonya Burke (@SonyaNBurke) October 9, 2016
Lots of smiles and music at Oktoberfest in Kentlands community of @GburgMD. @mymcmedia pic.twitter.com/eInx43EE9C

— Sonya Burke (@SonyaNBurke) October 9, 2016
Not the song we were expecting from the organ grinder. pic.twitter.com/6BrgHLVgjV

— City of Gaithersburg (@GburgMD) October 9, 2016
We're out today at Oktoberfest in the Kentlands. Come on out & enjoy! @GburgMD pic.twitter.com/oR8VGAxurs

— Gaithersburg Police (@GPDNews) October 9, 2016