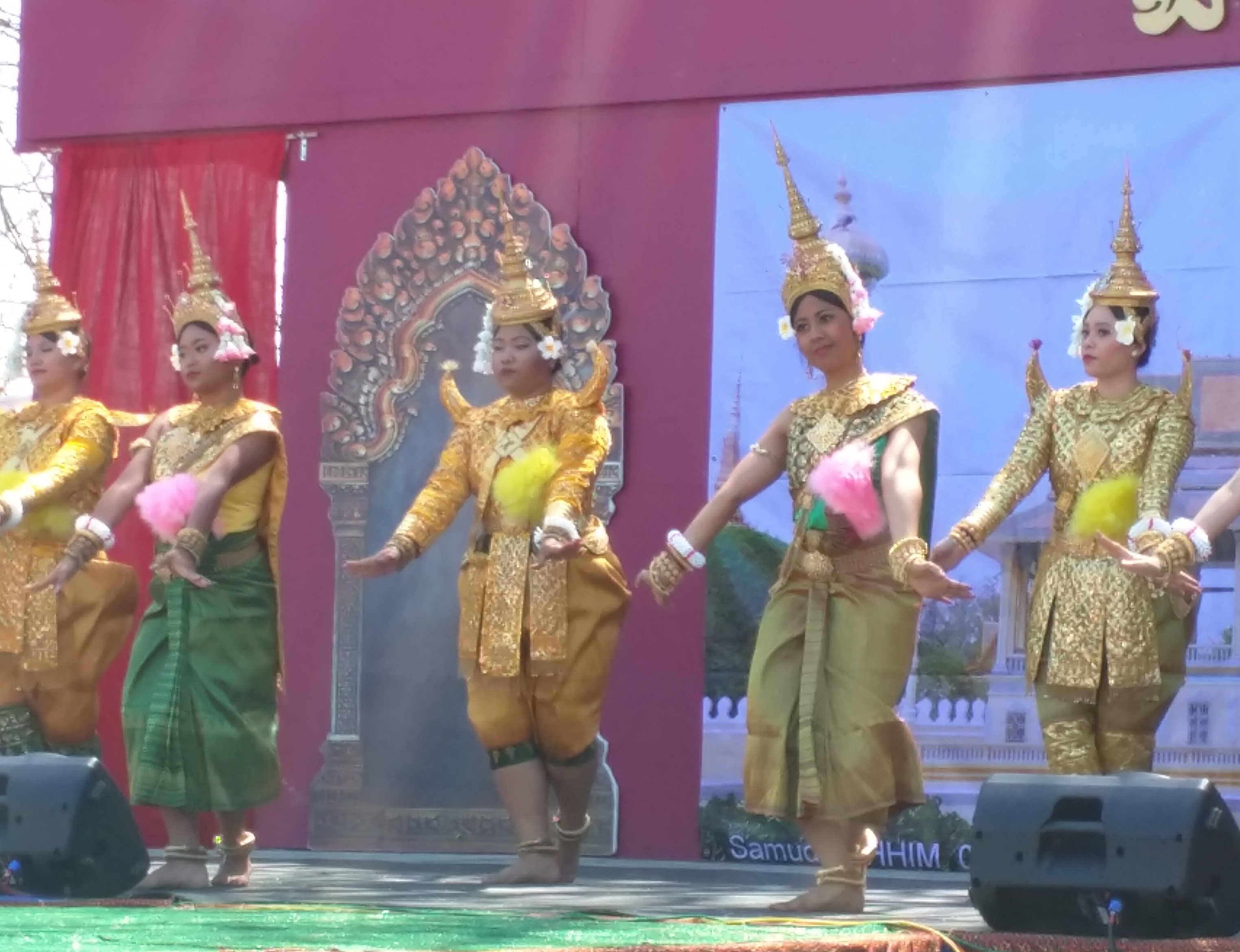 Thousands Attend Cambodian New Year Festival in Silver Spring (PHOTOS & VIDEOS)
Thousands of residents and visitors came out for the Cambodian New Year Festival in Silver Spring on Sunday. The two day event was hosted by the Cambodian Buddhist Society which has organized the new year's festival for the past 20 years.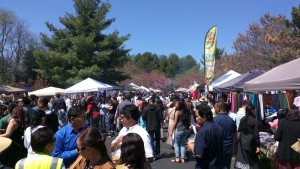 The annual event aims to create an atmosphere where neighbors, friends and family can reconnect and take part in Cambodian culture. According to 2010 US Census data, Asian Americans account for nearly 14 percent of the population in Montgomery County. The County became a majority minority community in 2010.
Ken Kiv is the program coordinator for the Cambodian Buddhist Society. Kiv says that nearly 3,000 people attended the Cambodian New Year Festival this year.
"In Cambodia, traditionally we have five to four days off. This is the time for people to socialize and it's very similar to Thanksgiving [because] people travel to meet their families….It's not only important for [our] culture [and] religion, but it's important to have a chance for social gatherings as well," Kiv said.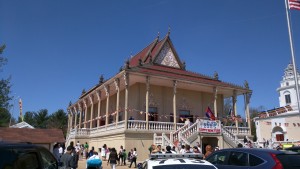 Kiv added that the event is truly an international gathering with guests from as far as Canada, Australia and Cambodia taking part in the festivities.
Sam Hauvsim lives in Germantown and came to the new year celebration to see old friends. Hauvsin is originally from Cambodia and relocated to the United States in 1971.
"It's sort of like a tradition that we do once a year. We come here to see some old friends and try to maintain our culture and tradition.
Lots of food and traditional clothing on sale at the #CambodianNewYear festival in #SilverSpring. @mymcmedia pic.twitter.com/JTDyaWGT8c

— Willie James Inman (@imwilljames) April 17, 2016
Traditional music and dancing at the Cambodian New Year celebration. @mymcmedia pic.twitter.com/u3pFjiIJxU

— Willie James Inman (@imwilljames) April 17, 2016
The monkey dance. #CambodianNewYear @mymcmedia pic.twitter.com/fUtrpB1qmY

— Willie James Inman (@imwilljames) April 17, 2016
Organizers say nearly 3,000 people turned out for the Cambodian New Year's festival in #SilverSpring @mymcmedia pic.twitter.com/GOsp1BMjV9

— Willie James Inman (@imwilljames) April 17, 2016
Related: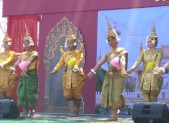 Thousands of residents and visitors came out for the Cambodian New Year Festival in Silver Spring on Sunday. The two day event was hosted by the Cambodian Buddhist Society which has organized the new year's festival for the past 20 years. The annual event aims to create an atmosphere where neighbors, friends and family can […]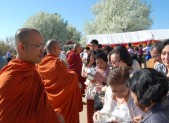 Thousands of resident are expected to attend the Cambodian New Years Festival this month in Silver Spring. The event usually draws nearly 3,000 people from around the region, according to Ken Kiv, who is one of the organizers of the festival. Those who attend the event can expect live music, games, food, a cultural show […]