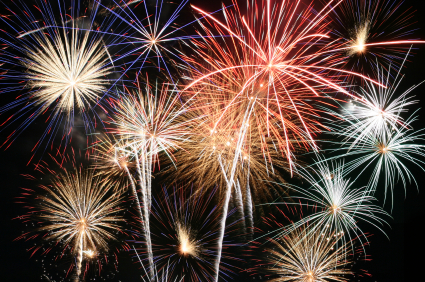 Thousands Attend Montgomery County's Fireworks Shows, Gaithersburg Fireworks Set for July 8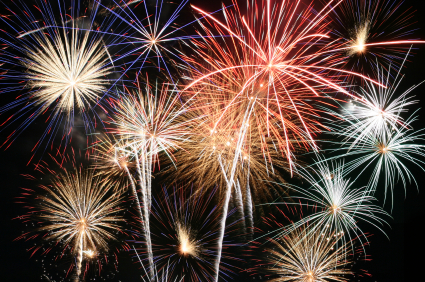 UPDATED Despite the overcast skies and some rain, thousands of Montgomery County residents enjoyed the fireworks on the Fourth of July in Kensington, Germantown and the city of Rockville.
According to a county spokesperson, the crowd in Germantown was estimated at 12,000 people, and in Kensington the turnout was 9,000. The city of Rockville welcomed a crowd of about 15,000 for its fireworks show.
"Once the rain cleared, lots of folks showed up," said Marylou Berg, city of Rockville spokesperson. "There were also lots of people watching from their homes and other locations. All in all, it was a very successful event!"
In Gaithersburg, the wet weather prompted city officials to postpone the fireworks until Friday, July 8, but the city's other Fourth of July entertainment program went on as planned, albeit indoors, at the Activity Center at Bohrer Park.
Gaithersburg Mayor Jud Ashman said there was a "great turnout," and it was a "diverse" crowd full of "beautiful faces."
"We had over 3,000 people, which is pretty amazing," he said.
Damascus will also be hosting a fireworks show on July 8th as part of its annual Celebrate Damascus festival.
Due to inclement weather, the July 4th fireworks show has been cancelled and will be rescheduled for Friday, July 8.

— City of Gaithersburg (@GburgMD) July 4, 2016
The rain didn't stop this year's July Fourth Celebration. Check out this video recap! https://t.co/gBhX5LZVnz pic.twitter.com/fGBriKEvsp

— City of Rockville (@Rockville411) July 6, 2016
On the indoor stage at Bohrer Park right now – The Lloyd Dobler Effecthttps://t.co/HXymJeSIAF pic.twitter.com/G3U4IauHsi

— City of Gaithersburg (@GburgMD) July 4, 2016
The celebration is going on now till 9 pm, indoors at Bohrer Park. Enjoy free music, games & activities for all ages pic.twitter.com/Yx8Wre4swW

— City of Gaithersburg (@GburgMD) July 4, 2016
Very nice grand finale at Mid-County Sparkles in #Kensington. Super job by band and patrons to brave the elements. pic.twitter.com/rufSUbOMy2

— Montgomery Rec (@MoCoRec) July 5, 2016
County Exec Leggett, @MoCoRec, and some lucky kids help kickoff the July 4th fireworks show @ Albert Einstein HS! pic.twitter.com/sLEfN8P7XI

— Montgomery County MD (@MontgomeryCoMD) July 5, 2016
The #fireworks show is over in #Germantown. Thanks to all who braved the elements tonight. It was a touch 'n go day. pic.twitter.com/kiaiJtgPy2

— Montgomery Rec (@MoCoRec) July 5, 2016
Thanks to the quick window of weather, fireworks are underway at #Germantown Glory. #MoCo pic.twitter.com/0lNIVDVEru

— Montgomery Rec (@MoCoRec) July 5, 2016
Happy Independence Day! Having a great time in at Mid County Celebration! pic.twitter.com/xl02skkrOk

— Gabriel Albornoz (@Montgomery_Rec) July 5, 2016