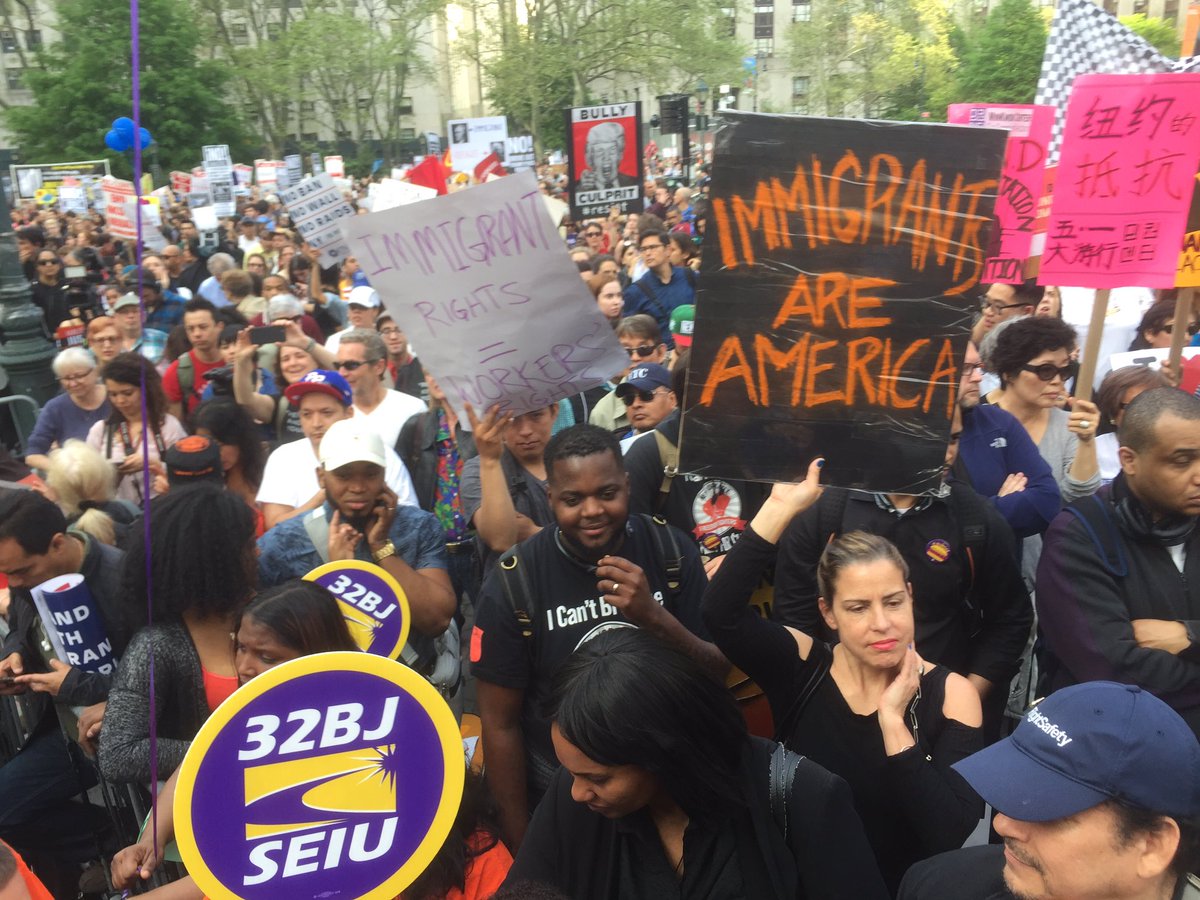 Thousands Rally to Support International Workers' Day and Immigration
"No more barriers and no more walls," was the message during the march on Washington early Monday in honor of International Workers' Day.
Thousands gathered at Dupont Circle to rally against President Donald Trump's policies and administration.
"We are calling for a rally for immigrants and workers to tell the Trump administration that we are not going to stand for his policies of hate," Alma Couverthie, senior director of organizing for CASA de Maryland said.
The rally, organized by CASA in Action and 32BJ SEIU, was one of more than 100 events across the country organized to speak out against immigration and law enforcement reform, according to a news release.
"It's for economic justice, oppressed communities, for women's rights, for reproductive rights," Couverthie said.  "It's for a real process so that immigrants can legalize their status for real and not immigration reform that only focuses on enforcement and rules."
Joining 32BJ SEIU Vice President Jaime Contreras in speaking was Democratic National Committee Chair, Tom Perez, Del. Maricé Morales (D-19, MD) and Del. Ana Sol Gutierrez (D-18, MD) from Montgomery County.
"Standing up for the rights of workers, whether they be immigrants, the poor, and the disadvantaged has never been easy but, especially in these times, when our values are under attack, stepping forward is absolutely necessary," Contreras said. "Families in our community are being destroyed, American-born children are being separated from their parents. We refuse to stand aside and do nothing."
No wall can stop our movement. There is no America without immigrants. #HereToStay #MayDay2017 pic.twitter.com/OQYkS2MIho

— 32BJ SEIU (@32BJSEIU) May 1, 2017
Joined @CASAinAction for #MayDay2017. Immigrants built this country & I'll stand with them against walls & bans #RiseUp pic.twitter.com/cFanXztQGT

— Anthony G. Brown (@RepAnthonyBrown) May 1, 2017
Thank you @Marice_Morales for coming out to remind us what democracy looks like. #maydayaction #RiseUp #mayday2017 pic.twitter.com/YomfjrpcHF

— CASA in Action (@CASAinAction) May 1, 2017