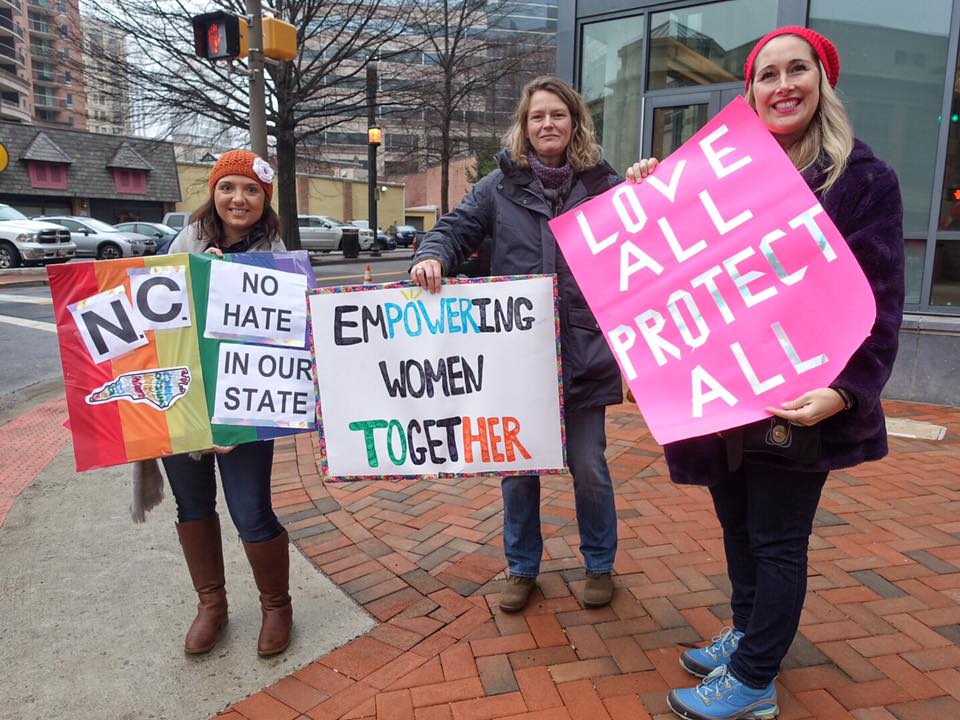 Thousands Travel to D.C. for Women's March (PHOTOS & VIDEO)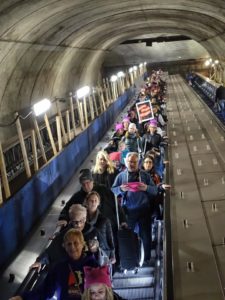 Hundreds of thousands of people attended the Women's March in Washington, D.C. on Saturday.
Local Metro stations and trains were packed with people, many who were carrying signs with messages. Metro officials report that as of 11 a.m. on Saturday, ridership was 275,000. According to Metro's Twitter account, that's eight times a normal Saturday and busier than most weekdays.
At the Bethesda Metro, hundreds of people walked down the escalators and big crowds were observed outside the station.
In Gaithersburg, over 160 people boarded six charter buses to D.C. Many also carried signs with messages of love, gun safety, and equal rights. Some of the people who gathered in Gaithersburg shared their thoughts about the Women's March in the video, below:
There were also reports of big crowds at the Shady Grove Metro station.
In Silver Spring, Congressman Jamie Raskin organized over two dozen buses to take people to the Women's March.
According to an online schedule, the Women's March rally began at 10 a.m. and continues to 1:15 p.m. Participants are scheduled to begin marching after the rally.
You can find out more about the program and watch the livestream, here.
Huge crowds at #Bethesda Metro headed to #WomensMarch @mymcmedia pic.twitter.com/Nv7wQ5vLjv

— Michael Walsh (@GetMikeWalsh) January 21, 2017
In Gaithersburg, dozens board buses for #WomensMarch. @mymcmedia pic.twitter.com/wTFQfY7rWA

— Sonya Burke (@SonyaNBurke) January 21, 2017
Crowd at Shady Grove Metro for #WomensMarch pic.twitter.com/pUi9s4HJ0g

— Maureen Chowdhury (@MediaMaureen) January 21, 2017
Metro Ridership as of 11am: 275k. For comparison, that's more than 8x a normal Sat & even busier than most weekdays. #wmata #womensmarch

— Metro (@wmata) January 21, 2017
Long lines at Grosvenor-Strathmore Metro at 9:30 a.m. #WomensMarch @mymcmedia pic.twitter.com/f4pSFyHl97

— Michael Walsh (@GetMikeWalsh) January 21, 2017
Honored to participate in the awesome rally organized by @RepRaskin before the #WomensMarch pic.twitter.com/PheHMHTlVs

— George Leventhal (@georgeleventhal) January 21, 2017
My congressman @RepRaskin organized 30 buses so his constituents could attend the #WomensMarch! pic.twitter.com/KgQ0dE8NxM

— George Leventhal (@georgeleventhal) January 21, 2017