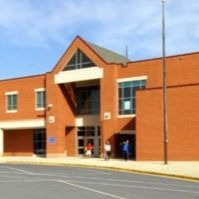 Police Say 15-Year-Old Posted Threat Against Northwest High
A 15-year-old Northwest High School student has been identified as the person who made an online threat aimed at the Germantown school, a police spokesman said Friday morning.
Because the 15-year-old is a juvenile, the student was not identified, said Capt. Paul Starks of Montgomery County police.
The threat, which was shared with police by a student, led to an increased police presence at the Germantown school.
"We have more people there this morning because unfortunately we have to take each threat seriously. There's no other way to go," Starks said.
"We also wanted to provide confidence to arriving students, staff and parents as well that we were there and investigating things."
The threat appeared on SnapChat, an online picture and video messaging service.
Principal Jimmy D'Andrea sent this message to families Friday morning:
Dear Parents/Guardians:

I am writing to share that the police are currently investigating an online threat directed toward Northwest High School.  Early this morning a student called the police to report a posting on social media warning students not to come to Northwest High School today.  At this time the police do not have any credible information to support the validity of this threat.

As a precaution, we will be having additional police presence at the school throughout the day.  I will also be speaking to all students today about this posting and emphasizing the importance of telling an adult immediately if a student sees or hears anything of concern.  Safety and security is our absolute top priority, and I am very proud of the student who made the call to the police this morning.

I will be in communication with the community as we receive additional information.  If you have any questions, please do not hesitate to contact us at 301-601-4660.

Sincerely,

Jimmy D'Andrea

Principal
School system spokeswoman Gboyinde Onijala said similar threats occur a couple of times each year.
"It's something we deal with every school year," she said.
After the Columbine High School attack in 1999, schools throughout the area faced threats from students, often just to get attention. Is there a connection between the Parkland, Florida, shooting and the incidents at Northwest and Clarksburg high schools?
"It's hard to come up with a scientific yes or no," Starks said. "Certainly, that's what's on everybody's mind.
"But the police authorities can't act that way, and neither can any other organization that cares about the safety in that community," he said.