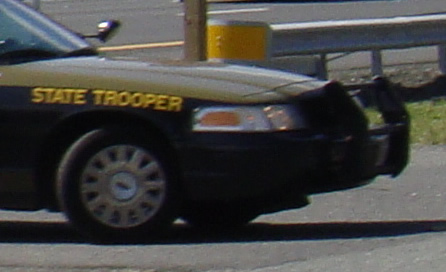 Three Car Accident Closes I-270 During Monday Morning Commute
Maryland state police are investigating a three-car accident that occurred shortly before 6 a.m. on March 10 along southbound Interstate 270 north of West Montgomery Avenue in Rockville.
According to a police account, all three vehicles were travelling southbound in lane number one. Police said the driver of a 2008 Jeep Wrangler then attempted to to change lanes to overtake a 2012 Jeep Wrangler. According to police, that's when the first Jeep collided with the rear corner  of the second Jeep, causing the first vehicle to lose control and overturn. Police said one of the rear seat passengers of the first Jeep was ejected through the cloth roof of the vehicle onto the roadway. Police said the second Jeep collided with the rear of a 2009 Honda Accord.
Several people were transported to the hospital from the crash scene but there is no word on there injuries.
Police said because of the severity of the crash, the main lanes of I-270 were closed for over an hour, slowing traffic during the Monday morning rush hour.
The cause of the crash remains under investigation. The speed of the vehicles has not been determined, police said.