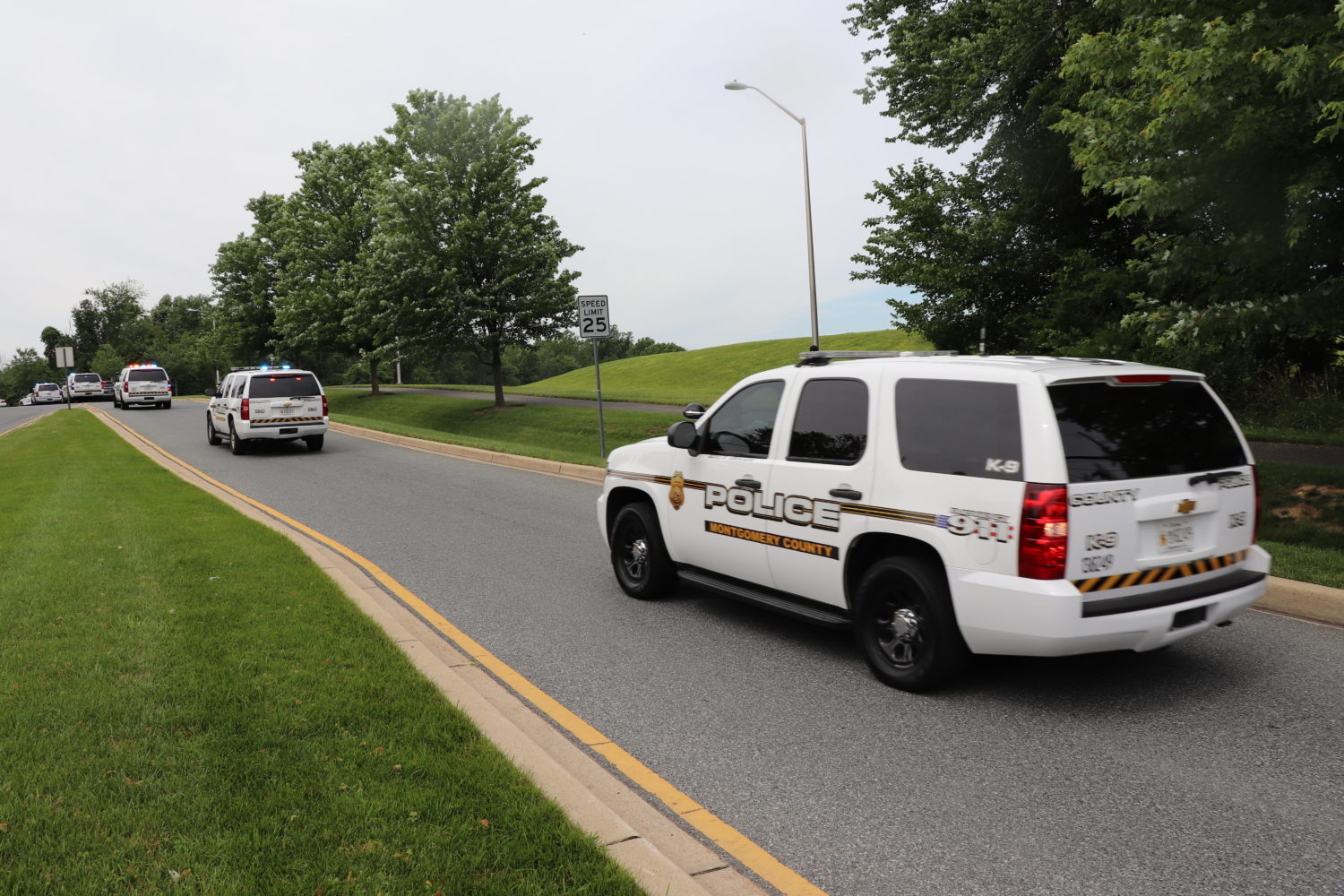 Three Men Arrested for Possession of Firearm, Marijuana
Three Washington, D.C., men were arrested and charged with marijuana possession and unlawfully carrying a firearm, a Montgomery County police statement said.
Tracy Fogle Jr., 30, was pulled over near Westfield Plaza Wheaton while driving Mustafa Campbell, 20, and Kortez Tresvant, 21. Police searched the car after finding that Fogle had an open warrant and smelling marijuana, leading them to find an allegedly significant quantity of the drug as well as a loaded Glock 22. Campbell and Tresvant had been prohibited from possessing firearms due to past felonies.
4th District Commander Marc Yamada commended the police's actions, saying, "The actions of our vigilant officers have taken yet another gun off the streets of Montgomery County that was in the possession of those who would possibly intend to do harm or commit violent crimes in our communities."