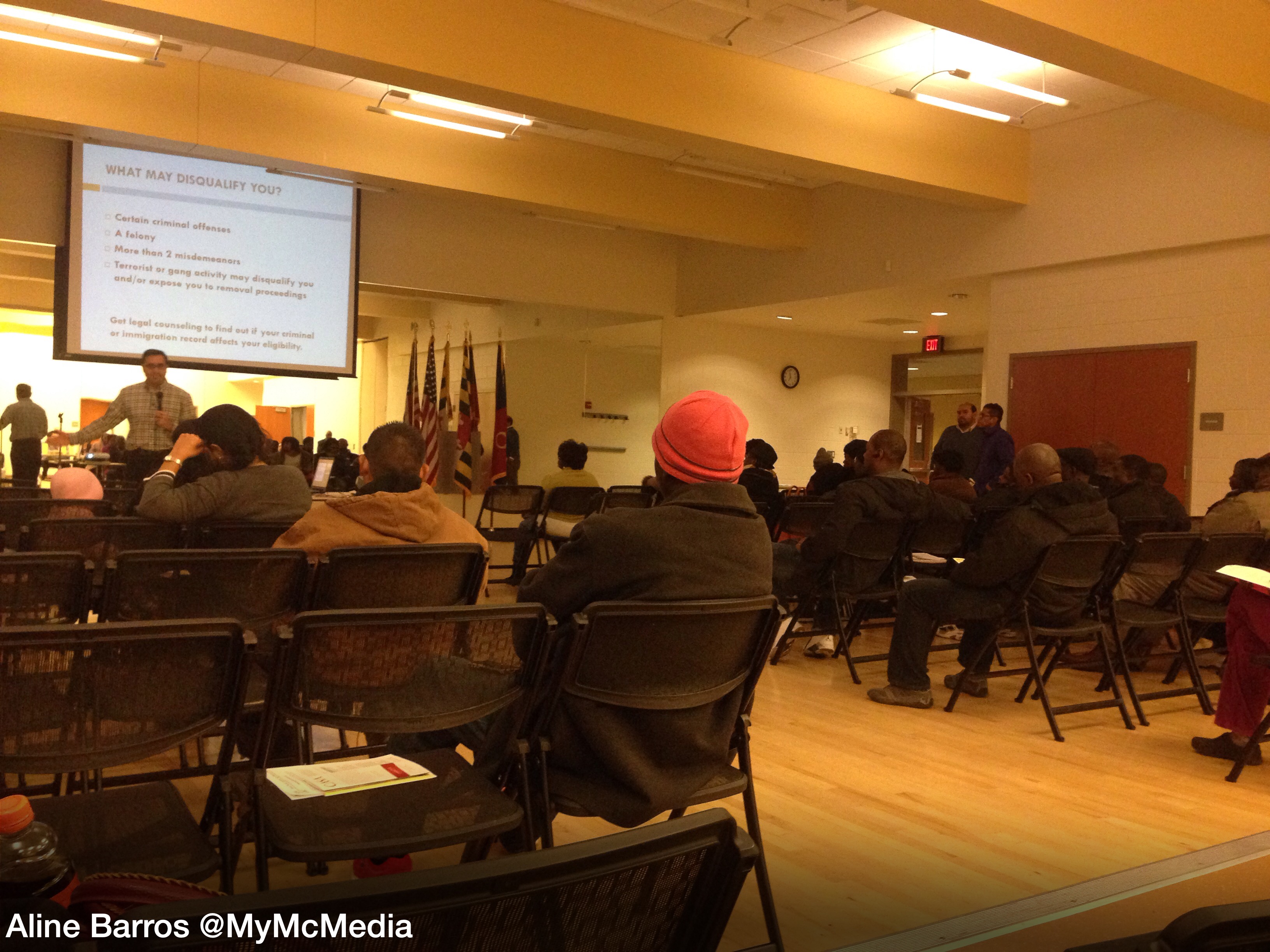 Three Years After DACA
Karina Velasco, 25, moved to the U.S. 11 years ago from Mexico City. She was 14; attended high school, graduated from Montgomery College, and is scheduled to graduate in December with a bachelor's degree in social work from University of Maryland, Baltimore County (UMBC) at the Universities of Shady Grove campus.
Velasco is also a Deferred Action for Childhood Arrivals (DACA) recipient- an executive order signed by President Barack Obama in 2012 that allows eligible undocumented young people to have work permit and protects from deportation for two years. It does not give a path to citizenship. On June 15, it was DACA's third anniversary.
"I am eight months pregnant. Earlier this year, I received the approval for the renovation of my work authorization and deferred action. If I had been denied, I would have lost my job, health insurance, prenatal care for my unborn baby, and my driver's license. In the weeks before I received my approval, I dealt with the stress and anxiety of imagining myself unemployed and without access to the resources that such a job allowed me to obtain," Velasco wrote in an email to MyMCMedia.
She said she hopes a comprehensive immigration reform passes soon.
"So that I and many others like me can aspire to live wholesome lives, have full access to personal and professional development, and keep building this country's economy," Velasco wrote.
According to the U.S. Citizenship and Immigration Services (USCIS) website, DACA applications are approved on a case-by-case basis.
A report, published on June 2, indicates that in Maryland 9,448 people applied while 4,791 applied to renew their documentation- a total of 14,239 where 11,993 cases were approved.
"I think this program has opened the door for opportunities for some many young people. Give the young people opportunity to work and study and really contribute to the fabric this country," said Montgomery County Councilmember Nancy Navarro.
Navarro said DACA recipients are now able to pursuit a superior education, work to support them and even help with the family income.
"Many of them have pursuit positions in different boards committees; positions of leaderships in the ways that we have never seen before," Navarro said.
Velasco said she witnessed her parents' struggle and hard work. Her mother had three jobs: cleaning restaurants, doing housekeeping, and being a full-time mother while her father worked in construction and housekeeping.
"My mother always told me that education was the path to my success, and I believed that. I decided to become a social worker because of my grandmother, and because I enjoy helping and advocating for those in need. My grandmother did everything that she could to help others. She was generous to everyone – it didn't matter what people were going through she would help," Velasco wrote.
After three years of DACA, Velasco said she only wants to contribute to the community.
"I really want to excel in this country, contribute to its progress, and make a positive impact in my community. DACA has already helped me move forward towards these goals, and I have the next two years to look forward to," she wrote.