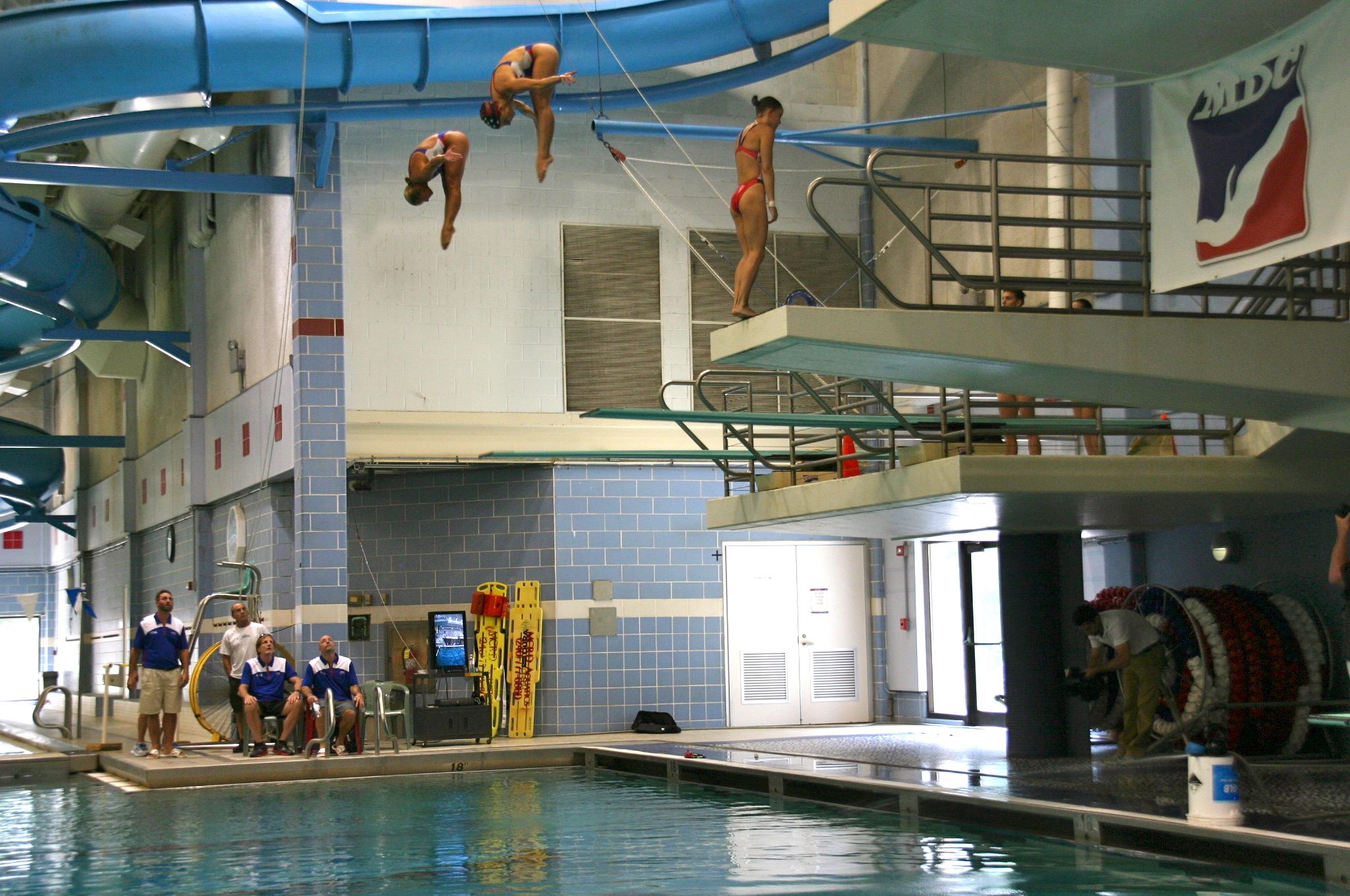 Tickets on Sale for Nov. 29 Chinese Dive Team Exhibition
Tickets are now on sale for the "East Meets West 2015 Dive Show," which is scheduled to take place at 1 p.m. on Nov. 29th at the Germantown Indoor Swim Center in Boyds.
Judy Stiles, a county spokesperson, said this event will feature 12 members from China's Guangdong Provincial Diving Team who are considered among the most skilled young divers in the world. According to Stiles, members of the Chinese Divers' Team are traveling to the United States for a cultural exchange and training trip. She said these divers are expected to vie for spots on China's 2020 Olympic Squad.
According to Stiles, the show will also include diving demonstrations from local top young divers and a clown diving exhibition. Live music will be performed by artist BT, a Rockville native, who was nominated for "Best Electronic/Dance Album" category at the 2011 GRAMMY Awards.
Montgomery County was chosen to host the Guangdong Provincial Diving Team because of its reputation for a high-quality dive training program and nationally-recognized dive and aquatic facilities, Stiles said.
Tickets for the "East Meets West Dive Show" are available online at ActiveMONTGOMERY, where you can set up an account and purchase tickets. Tickets are expected to sell out.
There are three levels of tickets available for purchase:
• Upper Deck $15 Course # 12429
• Lower Deck $25 Course # 12974
• Premium $40 Course # 12976
For more information, call 240.777.6870.