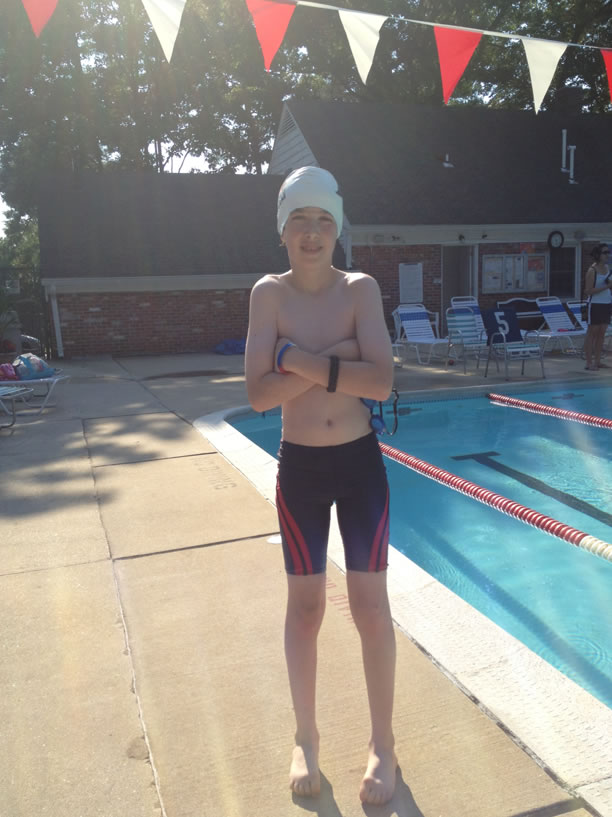 Time Trials Kickoff
The Montgomery County Swim League held swim team time trials throughout the county on Jun 9. Swimmers of all ages lined up at the starting block to race in freestyle, breast stroke, backstroke, and butterfly.
Once a starting time is identified, swimmers will work all season to improve their time to reach a personal best and lead their team to victory. 
Old Farm Eagles Coach Lauren Leach, of Old Farm Swim and Paddle Tennis Club in Rockville, describes time trials as a test for swimmers.
"Basically time trials are like test. They are swimming all the events so that we have a time for each swimmer. We do this to figure out who will swim in A meets and who will swim in B meets and to see where everyone stands. I'm excited, I think we are going to do really well," said Coach Leach.
The Eagles swimmers are also excited for the start of the swim season.
"I get to race with my friends. It's just really fun, we get to interact with each other a lot more," said 12 year-old Eagles swimmer Yoav Rotman.
For Yoav's mother, Dana, the swim team season offers even more benefits.
"It pulls him away from screens, like computers and TV's and DS's because he can't use them here. He gets to spend time with his friends outside school, which is fabulous," explained Dana Rotman.
The Old Farm Eagles have something else adding to their enthusiasm for the season. They come back this swim season as undefeated champs.
Coach Leach explains, "when the kids are excited to be here and excited to swim everything is great. Right now, they are all excited to be here and are all swimming really well.
It is never too late to get involved in the Montgomery County Swim League. For more information, check out the Montgomery County Swim Team website.