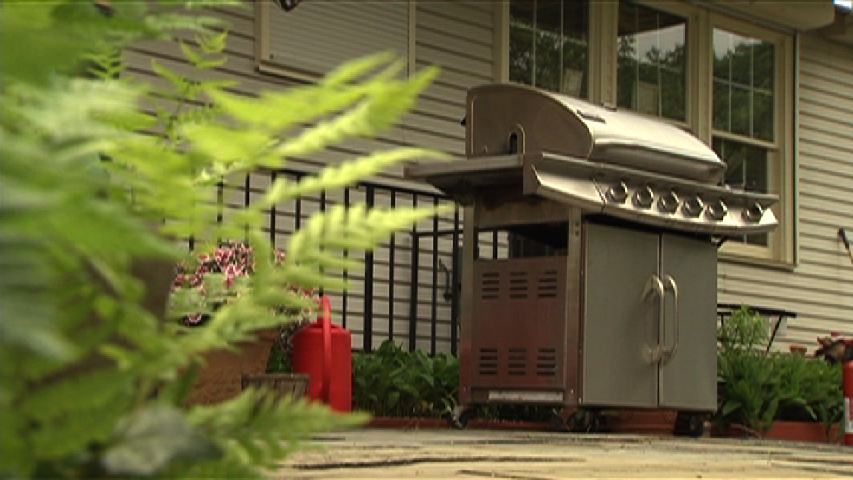 Tips for Safe Disposal of Ash from Barbecue Grills
With grilling season underway, Montgomery County's Department of Environmental Protection, Division of Solid Waste Services (DSWS) and the Montgomery County Fire and Rescue Service are reminding residents about the importance of safely disposing of the ash generated when using outdoor grills.
Never put out ashes from outdoor barbecues (and fire pits or fireplaces) for collection with their regular household trash unless they have been thoroughly soaked with water or held for at least a week to ensure there are no residual embers.
Cooled ashes may be brought to the Shady Grove Processing Facility and Transfer Station, for disposal in specifically-designated ash containers. The Transfer Station is located at 16101 Frederick Road, Derwood (off Route 355 at Shady Grove Road).
The Transfer Station's Public Unloading Facility (PUF) — also called the "Car Ramp" — has several steel drums marked specifically for ash disposal. The drums are located between trash drop-off bays. DSWS staff verifies that the ash has cooled off before taking it to the rubble drop-off area for disposal.
"Many residents are spending time outdoors, enjoying the summer weather, and having barbecues," said Dan Locke, chief of the Division of Solid Waste Services. "It's very important that they take the time to allow the ashes from their grills – as well as any fireplaces or fire pits – to cool down completely before they properly dispose of them.
"Hot ashes that are not correctly cooled and disposed are extremely significant fire hazards, especially during the hot, dry weather conditions in the summertime," Locke noted. "They are capable of starting fires when mixed in loads of waste in refuse collection trucks, on rail cars on the way to waste disposal facilities or while waste is actually being processed at the County's Transfer Station or Resource Recovery Facility."
Fire Chief Steve Lohr said, "Improper disposal of ashes or hot coals from fireplaces, grills or mobile fireplaces designed for decks or patios has become a common cause of many recent fires.
"Embers often concealed in what appears to be cold ashes, can remain hot enough to rekindle a fire for several days," he explained. "We want residents to enjoy their fireplaces and grills but to always dispose of the ashes wisely."
Fire Department officials remind residents to:
• Allow ashes and coals to cool in place for several days, if possible.
• When it's time to dispose of the ashes, transfer them to a metal container and wet them down. Only use an approved metal ash bucket that has a tight fitting metal lid.
• Store the container outside, away from structures, decks, fences, wood piles or other combustible materials
• Never use a vacuum cleaner to pick up ashes.
• Never dump ashes into a plastic container, cardboard box, bag, or anything or in any place where combustible fluids or fumes are present.
• Don't dump ashes outside on a windy day. The wind can whip up what may have seemed like cool embers, making them fiery hot and sending them traveling to ignite nearby combustibles, and
• Always have working smoke alarms on every level of your home and test them monthly.
For more information about how to properly dispose of /recycle ash, visit the DSWS website.