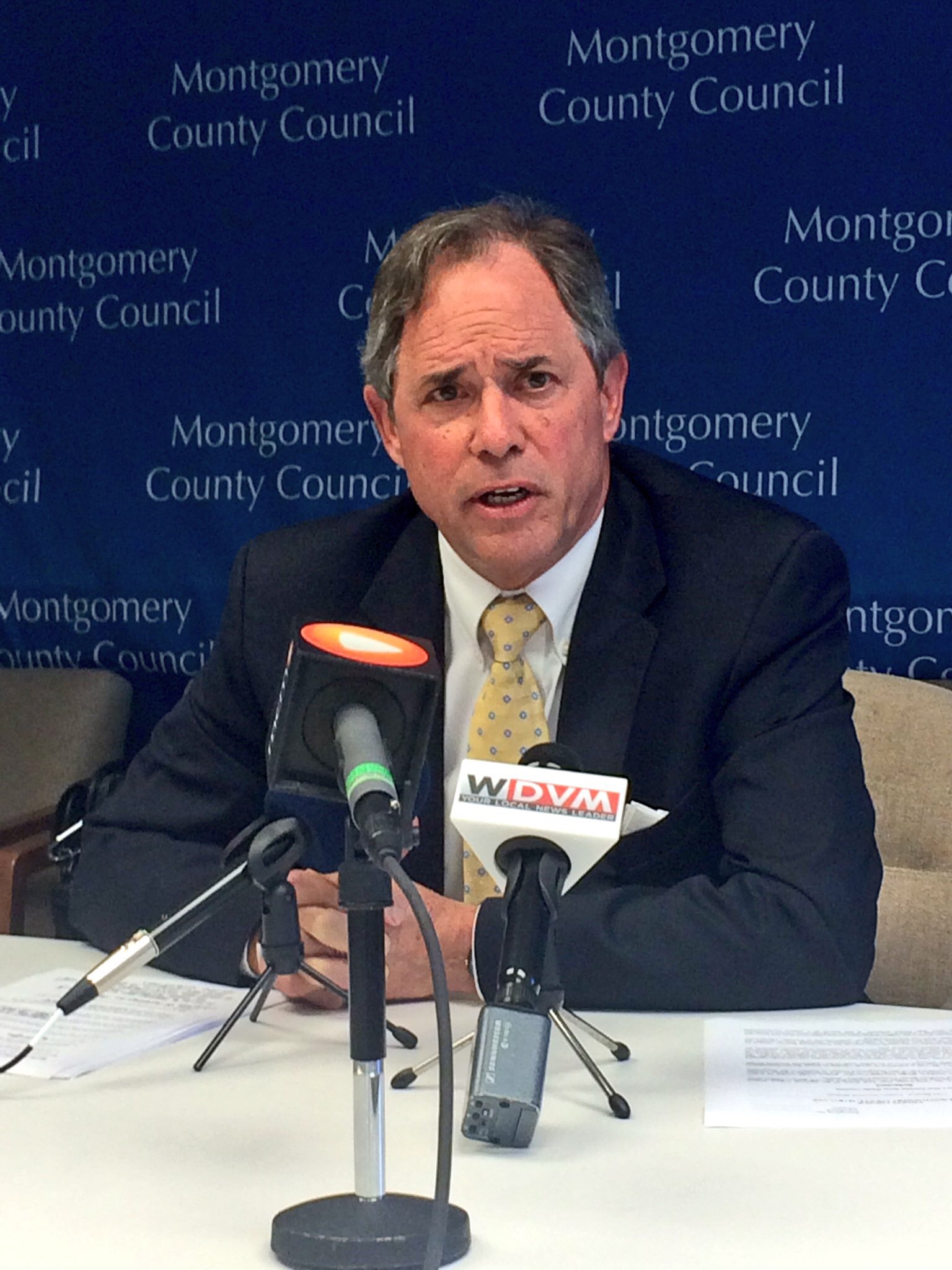 To Berliner, 'Second Crossing' Is A Bridge Too Far (VIDEO)
Council President Roger Berliner is asking his fellow County Council members to sign on to a resolution that spells out the county's opposition a bridge across the Potomac River that would connect the Intercounty Connector to Virginia routes to Dulles Airport.
The Transportation Planning Board, part of the multijurisdictional Metropolitan Washington Council of Governments, will consider Wednesday a proposal to study a "second crossing" of the Potomac River.
Virginia politicians have supported the bridge. In Maryland, the focus has been on improving the span at Point of Rocks in Frederick County.
Berliner used a phrase from former Planning Board Chairman Royce Hanson to describe the second crossing: a "zombie bridge."
"This is a zombie bridge and we need to put a stake into this," Berliner told reporters at his regular briefing for the press. Here are his remarks on the proposal:
To follow up the point on congestion, Berliner said that studies show people who travel down I-270 either go to locations inside the Beltway or near the Beltway. They aren't going out to Dulles, about 14 miles west.
The Loudoun County (Va.) Board of Supervisors has directed its staff to find potential corridors for bridge routes.
"… [T]he idea of an additional river crossing appears to be gaining momentum. We must once again make it clear that Montgomery County opposes another Potomac River bridge crossing," Berliner wrote in a memo to colleagues.
Because the bridge would require cutting through the county's Ag Reserve, it would take years before it could be built.
"If you think it took a long time for the [Intercounty Connector] to be built, it would be built in a nanosecond compared to this bridge," Berliner told reporters. "Why spin your wheels on something that won't happen?"
He also questioned why Maryland would build a bridge, and the road leading to it, that would benefit Dulles Airport, when the ICC was built to benefit Thurgood Marshall-Baltimore Washington International Airport.
"This is just not ever going to happen," he said.