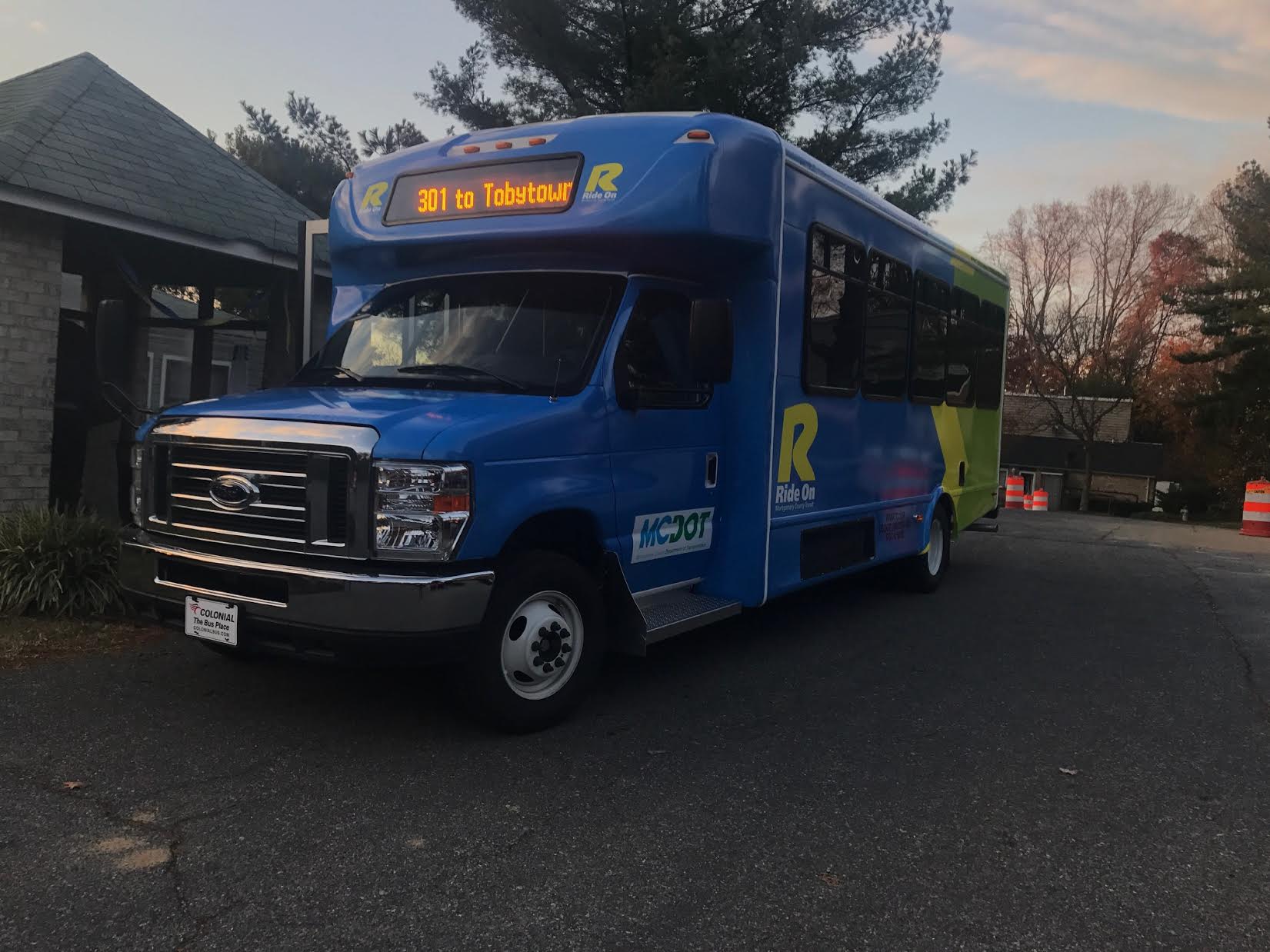 Tobytown Community Celebrates the Launch of Ride On Bus Service (VIDEO & PHOTOS)
After decades of pushing for direct access to public transportation, residents of the historic community of Tobytown celebrated the launch of the Route 301 Ride On bus service on Tuesday. MyMCMedia's Maureen Chowdhury reports.
The Ride On bus stop is located conveniently on Tobytown Drive and also serves surrounding communities connecting those residents to; Travilah Elementary School, Robert Frost Middle School, Wootton High School, Shady Grove Hospital, and Rockville Metro station.
Route 301 is currently a one year pilot program and it has exceeded ridership expectations. Montgomery County Department of Transportation officials projected that 40 people would use the service, but since launching on Oct. 2nd,  more than 50 people have been using the service daily.
"The ridership is more than our expectations so that is an indication that this route is successful," Al Roshdieh, director of the Montgomery County Department of Transportation, said.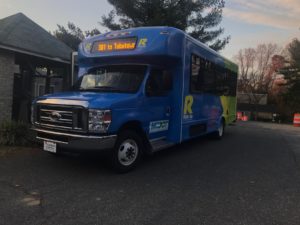 "We're so excited about having this service for this community and it's consistent with our vision for the Department of Transportation for providing seamless transportation for all ages, abilities and income and this service actually coincides with the vision  of the department and it provides choices for the community and it's going to help the economy because people will be able to get the bus and go to work," Roshdieh said. "It's a win win for everybody," he said.
Montgomery County Councilmember Roger Berliner, who represents residents in Tobytown and advocated for bus service for the community, said that providing the bus route was the right thing to do.
"This was a lot of dollars to provide this service, but the bottom line is some things pencil out that doesn't mean they're not the right thing to do," Berliner said. 
For residents, access to bus service has positively impacted their lives.
"I feel like we're connected to world now," Katelynn Wilson, Tobytown resident, said. 
Wilson is a student at Wootton High School and said that before the bus, she was dependent on family members for rides to work and other activities.
"Now that I have the bus, I get to work by myself, on time…if I miss the [school bus] I can take [Route 301], it goes right to Wootton High School, it's perfect," Wilson said.
Tobytown resident Alisa Stewart said  that the bus has allowed her to get another job.
"I'm going to work on time now and I found a second job and [and the bus has] impacted me very well" Stewart said. Stewart also hopes that more people start using the bus.
"So far so good," Mary Wilson, Tobytown resident, said. "Hopefully ridership stays up and we can keep the bus in the budget. I mean we have to wait and see," she said. 
For more information on the Route 301 bus route, visit the Ride On website.
Ribbon cutting for Tobytown bus service. @mymcmedia pic.twitter.com/Z2LHhJNlSi

— Maureen Chowdhury (@MediaMaureen) November 15, 2016
Residents told me that the bus service has greatly improved their lives. @mymcmedia pic.twitter.com/aToiObweH7

— Maureen Chowdhury (@MediaMaureen) November 15, 2016
Residents are also celebrating with a reception at the recreation center. @mymcmedia pic.twitter.com/47uGaFne5v

— Maureen Chowdhury (@MediaMaureen) November 15, 2016
At the ribbon cutting ceremony for Tobytown Ride On bus service. @mymcmedia pic.twitter.com/Rzt5KK1PML

— Maureen Chowdhury (@MediaMaureen) November 15, 2016