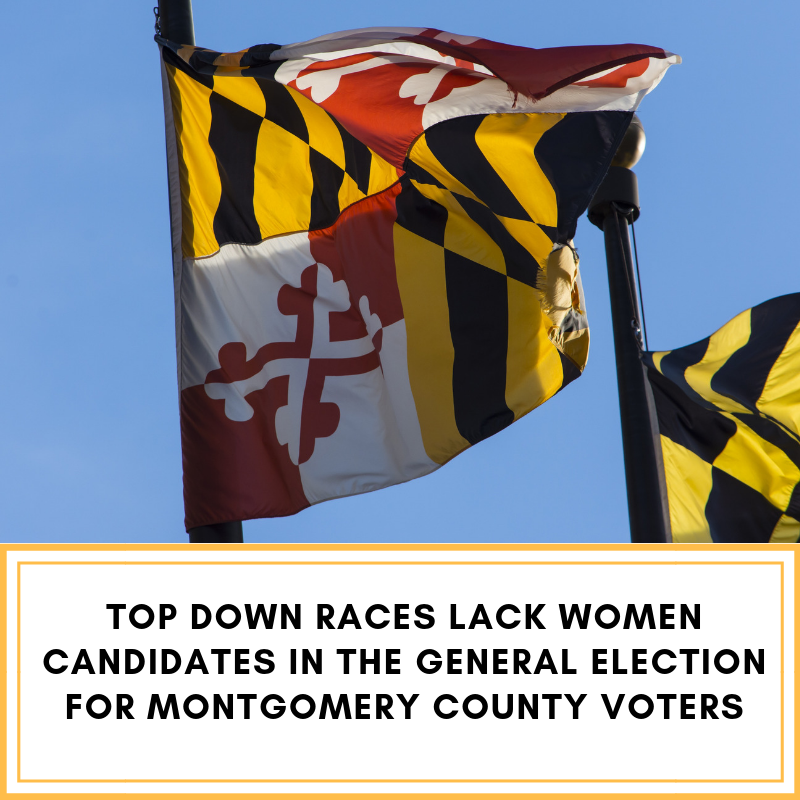 Top Down Races Lack Women Candidates in the General Election for Montgomery County Voters
Across Montgomery County, several women of color candidates made it to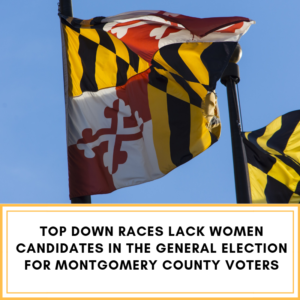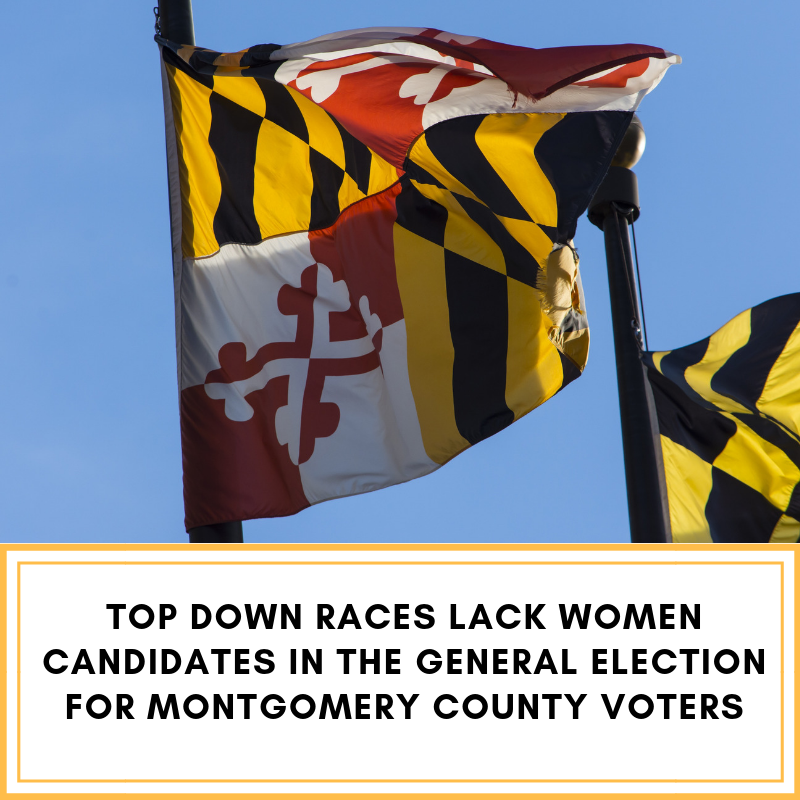 the General Election. A number of them are incumbents, former candidates, and even first time candidates. Most of these candidates were nominated by the Democratic Party but they face Republican challengers as well. The presence of these women of color candidates makes sense because we live in a minority-majority County. But will women candidates appeal to all voters regardless of political affiliation and win on November 6?
While it's refreshing that many women of diverse backgrounds are running, it seems that voters in this county may not want to elect more women at the local level. The recent Primary Election results are an indicator of that. On June 27, 2018, the Washington Post ran an article with the headline, "No 'Year of the Woman' for female candidates in Montgomery County." The article shines light on the fact that the Democrats did not nominate a single woman to one of the four Montgomery County Council At-Large seats. Out of the 33 Democratic Montgomery County Council At-Large candidates, the group included 12 women. And among those 12 women candidates, six of them were women of color. That is pretty shocking.
What happens when female candidates, including women of color, don't advance to the open General Election? We end up with so many federal, state and local races that do not have women candidates (both Democrat or Republican) running for public office. An analysis of the listed candidates running revealed that there were 14 races that lacked women candidates. Those seats and districts that represent Montgomery County residents were:
Maryland Attorney General

Congressional District 3

Congressional District 8

MD State Senate District 14

MD State Senate District 15

MD State Senate District 18

MD State Senate District 19

MD State Senate District 20

Montgomery County Council – Councilmanic District 1

Montgomery County Council – Councilmanic District 2

Montgomery County Council – Councilmanic District 3

Montgomery County Council – Councilmanic District 5

Montgomery County State's Attorney

Montgomery County Sheriff
As demonstrated, so many seats will be held by men after November 6. Almost all of those male candidates are very qualified incumbents. But we must set aside how incumbency helps candidates win elections and look at whether Montgomery County's women residents truly have representation. Women voters will not see any women on the ballot for the seats outlined above. Perhaps Montgomery County may have a long way to go in terms of electing women, including women of color, to truly represent the women who make up 52 percent of the County's population. The only way to have more women in elected office is to recruit more women to get involved in politics.
What doesn't encourage more women to enter politics is the phrase "Year of the Woman," which appears in mainstream media headlines. In hindsight, such headlines create an idea that electing more women is a trend that won't last. This notion is not new. Former U.S. Senator Barbara Mikulski famously responded to the same headline in 1992 when four women were elected to the U.S. Senate. She stated that, "Calling 1992 the Year of the Woman makes it sound like the Year of the Caribou or the Year of the Asparagus.  We're not a fad, a fancy, or a year." To reemphasize Sen. Mikulski's point, the phrase conceals the possibility that the former women candidates who ran in the 2018 Primary Election might actually run again in two years or four years from now, depending on which local seats open up for Montgomery County. Or we could see more women challenging male incumbents as well.    
Since there are so many races that lack female candidates, I want to respond to the question of whether people should vote (or not vote) for candidates simply based on gender. My answer is no. I encourage everyone to vote for candidates who share their values. Candidates should have the experience to champion legislation that can address the concerns or needs of the voters. But also keep in mind, candidates must also  demonstrate they have directly served the community. And if the candidates happen to be women of color, that might be a plus for Montgomery County too.
Want to know who are the candidates running in the General Election?
Learn more about the candidates by reviewing their responses to issue questions in the League of Women Voters Maryland's Voter Guide available at https://www.vote411.org/ballot. You must enter your home address to access the guide.
Do you think many women will get elected on November 6? Let us know via Twitter: @PoliticsWithin