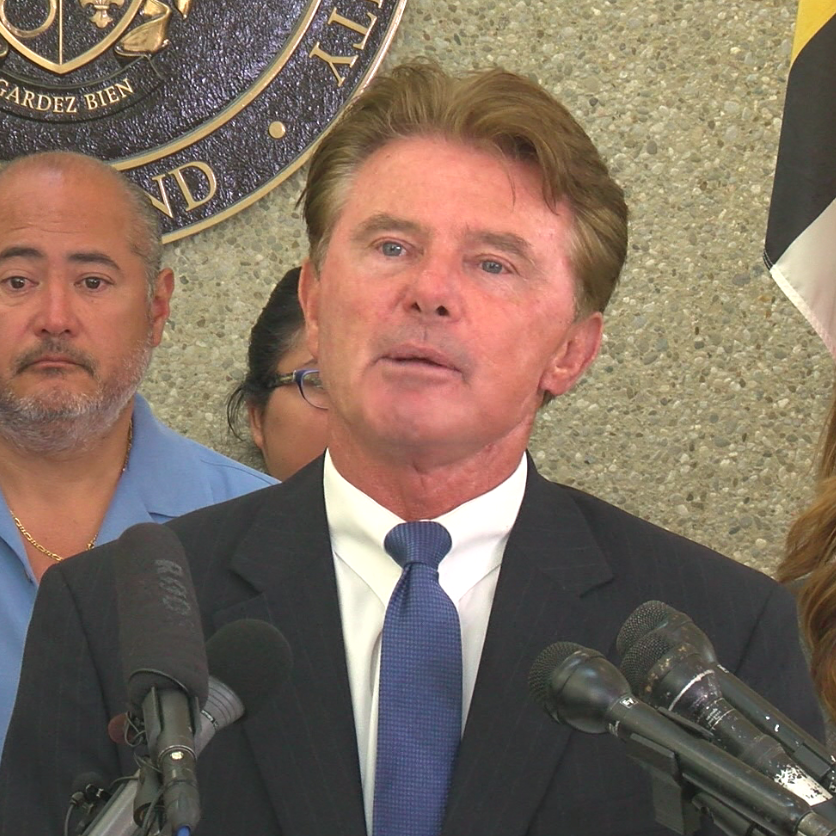 Tordil Gets Life Without Possibility of Parole Plus 3 Life Sentences (VIDEO)
Eulalio Tordil — the man charged in four Montgomery County shootings, two fatal — was sentenced Friday to life without the possibility of parole for one killing, and consecutive life sentences for the other three offenses.
"This was a man who left behind notes that indicated he intended to commit suicide by cop. … He didn't have the courtesy to take his own life, but he was going to take the lives of others," State's Attorney John McCarthy said at a news conference.
Circuit Court Judge Sharon Burrell handed down the sentences. Tordil is 64.
A former federal police officer, Tordil was suspended from his job about two years ago because his wife had filed a domestic protection order, McCarthy said. Because of the order, he had to surrender all his firearms. He kept one, the state's attorney said — the one used to shoot his wife, Gladys Tordil, outside the Prince George's high school where she worked.
After killing his wife, Tordil went to Westfield Montgomery mall where he tried to steal a car driven by a woman. Mike Winffel of Boyds and Carl Unger heard the woman's pleas for help. Both were shot three times; Winffel died from his wounds. Tordil was unable to steal the car.
He left the area and went to Aspen Hill, and tried to steal car from Claudia Molina, 65. She was shot three times. McCarthy said she fought for her life and was able to take his glasses. The glasses as well as DNA on them were linked to Tordil.
After a manhunt, police arrested Tordil after he left the Boston Market restaurant from the Aspen Hill Shopping Center.
"He will die in jail," McCarthy said.