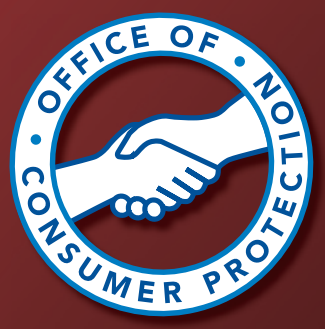 Towing Refunds
Montgomery County's Office of Consumer Protection (OCP) has contacted approximately 60 individuals to advise them that they are eligible to receive refunds of more than $150 each as a result of their vehicles being improperly towed out of a shopping center in downtown Silver Spring.
OCP conducted an investigation into the impound towing of vehicles parked in a shopping center located at the intersection of Georgia Avenue and Colesville Road after receiving information from a local television news station. OCP determined that from October 1, 2012 until March 15, 2013 the parking restriction signs posted at the shopping center were not in full compliance with both the County and State trespass towing laws.
"Trespass towing complaints are frequently the largest category of complaints we receive," said OCP Director Eric Friedman. "We urge all drivers to be vigilant in carefully reading all parking restriction signs at shopping centers and to file a complaint with OCP if they believe abuses have occurred."
OCP entered into a settlement agreement with the owners of the shopping center in which the owner agreed to correct all the deficiencies with the County and State trespass towing laws and has made arrangements to provide full refunds to consumers. OCP has obtained the names and addresses of approximately 58 vehicle owners and has attempted to reach them to advise that they are eligible to receive a full refund of the money they paid to the towing firm in order to retrieve their vehicles.
OCP's webpage, www.montgomerycountymd.gov/consumer, contains comprehensive information about the County's trespass towing law and the trespass towing law that was newly enacted by the State of Maryland. Many consumers may not realize the extent to which parking restrictions are strictly enforced in Montgomery County and may not be aware of all of the complexities of the laws. Consumers with questions or concerns are urged to contact OCP to speak with an investigator.
OCP, the County's consumer protection agency, investigates thousands of complaints each year involving automotive sales and repairs, new home purchases, home improvements, credit issues, retail sales, internet services and most other consumer transactions. OCP provides pre-purchase information to consumers, as well as speakers to the community on consumer issues.
For more information and to check any merchant's complaint record, call 240.777.3636, email consumerprotection@montgomerycountymd.gov.