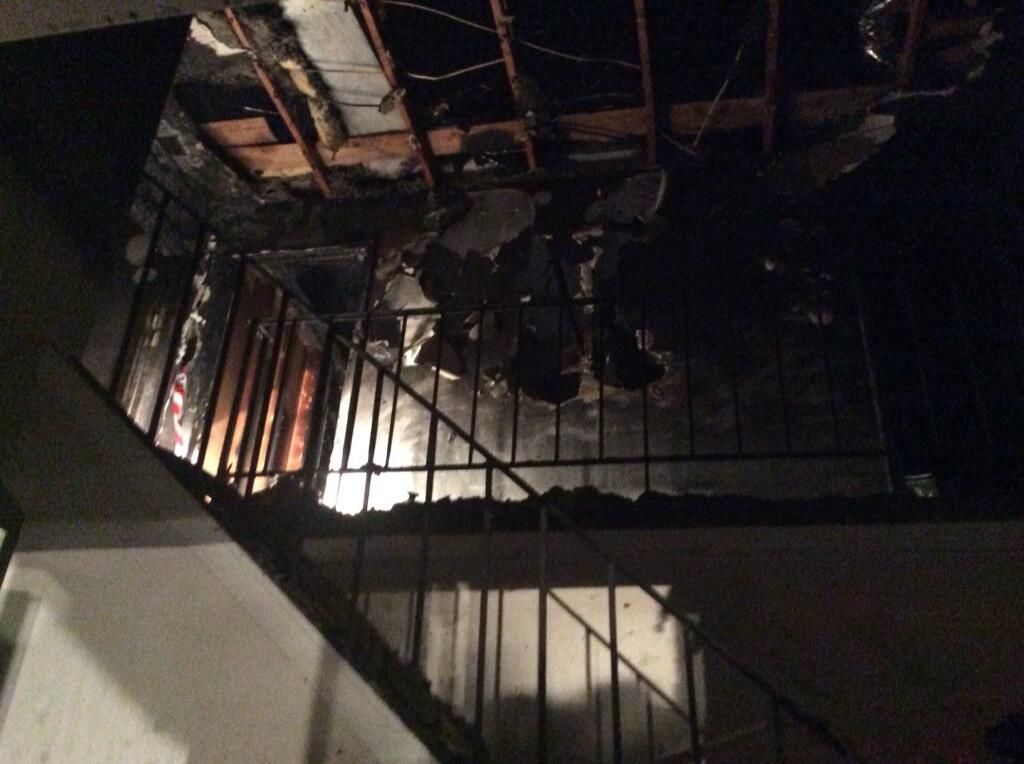 Townhouse Fire Displaces 10, Causes $350,000 in Damage
Montgomery County firefighters are investigating what sparked a townhouse fire at 12232 Greenleaf Avenue in Potomac on July 7.
Over 75 firefighters responded to the two-story townhouse blaze.
Montgomery County Fire and Rescue Spokesperson Pete Piringer said there were no injuries.
According to Piringer, ten people, including some adjacent neighbors, have been displaced from their homes because of the blaze.
Damage is estimated at $350,000, Piringer said.
Greenleaf Av fire cont'd – smoke alarms present & functional, alerted residents; 10 displaced, incl neighbors, no inj pic.twitter.com/hoey8l8vHu

— Pete Piringer (@mcfrsPIO) July 8, 2014
Update – Treasure Oak Townhouses, 12232 Greenleaf Av, Potomac – Cause, under investigation; Damage, >$350K; more… pic.twitter.com/p0dUqfA7RT

— Pete Piringer (@mcfrsPIO) July 8, 2014
Approx 75 #mcfrs FFs were on scene of twnhse fire, MCFRS Fire/Explosive Investigators on scene, MoCo PD assisting pic.twitter.com/N1VRpCOQt8

— Pete Piringer (@mcfrsPIO) July 8, 2014
Potomac twnhse fire, 12232 Greenleaf Av, view from the back yard. Neighbors, few w/ mobility issues, assisted by FFs pic.twitter.com/wQIpkiLyrQ

— Pete Piringer (@mcfrsPIO) July 8, 2014
Greenleaf Av update – at least 4 occupants will be displaced, all adults, 2 male, 2 female, EMS evaluated,no injuries pic.twitter.com/EZ7DyKKSTR

— Pete Piringer (@mcfrsPIO) July 8, 2014
Townhouse fire – 12232 Greenleaf Av, Potomac, MCFRS on scene heavy fire 2-sty townhouse, neighbors being evacuated

— Pete Piringer (@mcfrsPIO) July 8, 2014