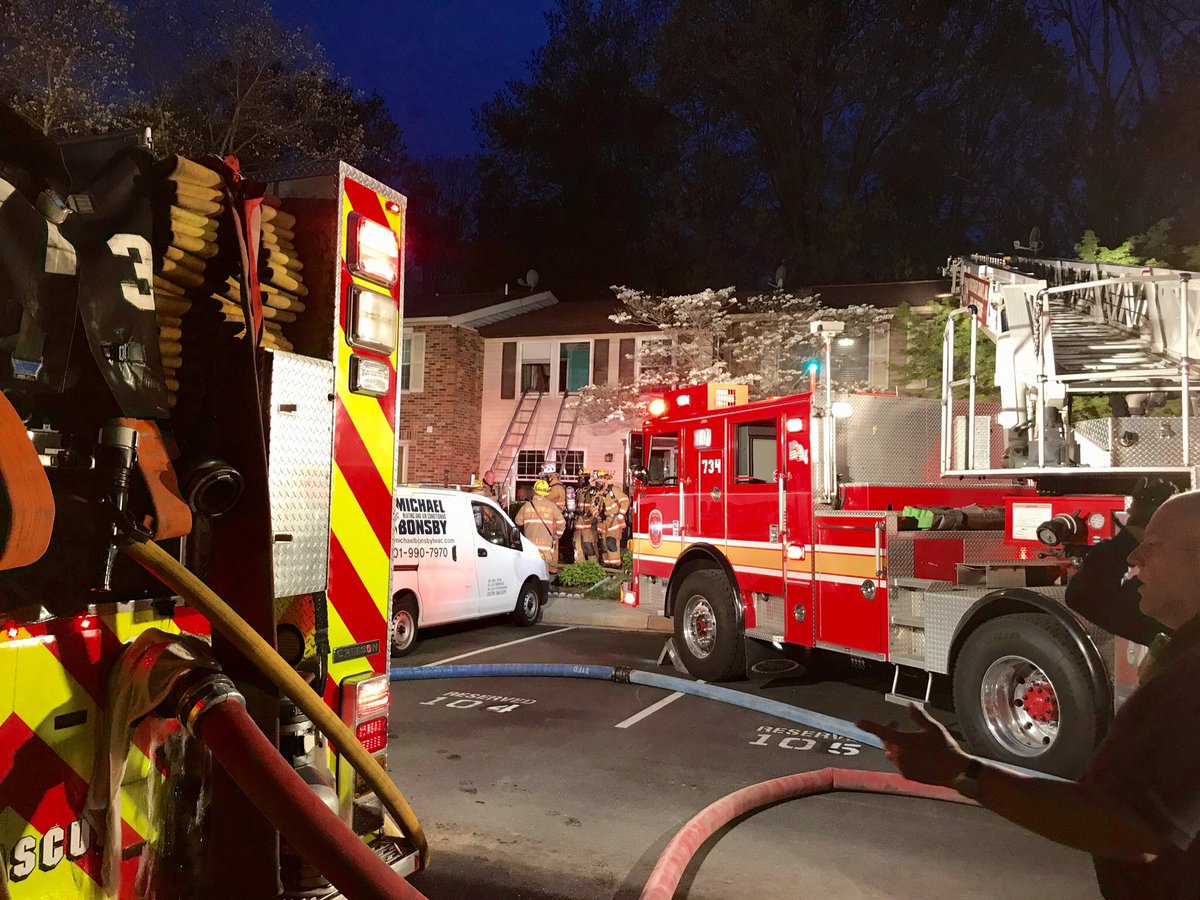 Townhouse Fire Displaces Damascus Family, Damages Estimated at $100,000 (VIDEO)
A townhouse fire on Butterfield Way in Damascus caused an estimated $100,000 in damages on Sunday night and displaced a family of four, according to a Montgomery County fire official.
Fire and Rescue spokesperson Pete Piringer said 60 firefighters were called to the scene.
According to Piringer, the family was not home at the time of the fire. He said a neighbor heard the smoke alarm and called 9.1.1 around 7:45 p.m. on April 23.
The fire appears to have started in the basement and it has been ruled accidental, Piringer said.
No other information has been released.
(745p) Damascus TH fire, Butterfield Way, residents not home, neighbor heard smoke alarm & called 911, fire appears to have started in bsmt pic.twitter.com/5zAuudokUo

— Pete Piringer (@mcfrsPIO) April 24, 2017
ICYMI (745p 4/23) 25514 Butterfield Wy, Damascus, MOR TH; Family (4) displaced, not home @ time; Cause, accidental; Origin, bsmt; ~60 FFs OS pic.twitter.com/S3PWdKssea

— Pete Piringer (@mcfrsPIO) April 24, 2017
More …Butterfield Wy; Damage, >$100K; 1 family displaced (not home @ time); smoke alarms alerted neighbor; fire vented outside & extended pic.twitter.com/QvPODqo6wY

— Pete Piringer (@mcfrsPIO) April 24, 2017
Fire in Damascus Butterfield way happening now Damascus and Germantown responding. @mymcmedia pic.twitter.com/A9boeFYdj1

— LarryMerewitz (@Larry8M) April 24, 2017