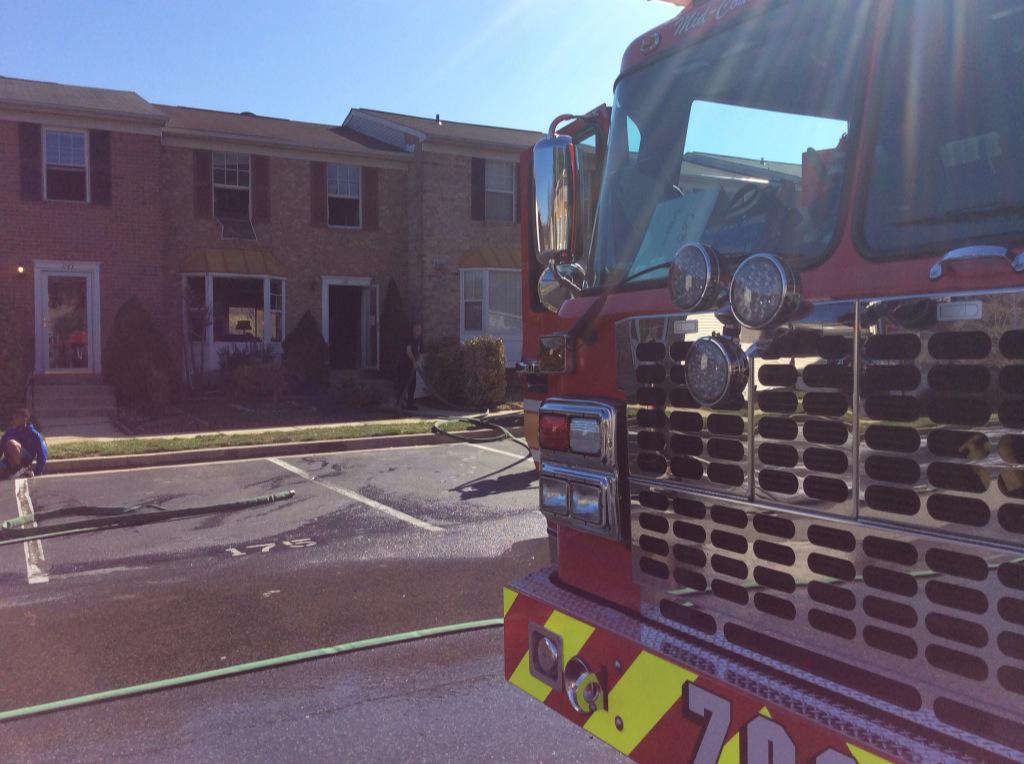 Townhouse Fire Displaces Family on Knoll Mist Lane in Gaithersburg (PHOTOS)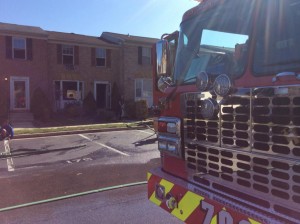 UPDATED A kitchen fire has displaced a Gaithersburg family of four from their townhouse in the 1100 block of Knoll Mist Lane today, according to a Montgomery County fire official.
Fire and Rescue Spokesperson Pete Piringer reported heavy smoke was showing when firefighters first arrived on scene around 9:30 a.m. on April 6. He said the fire originated in the kitchen and was sparked from unattended food that was cooking on the stove.
According to Piringer, smoke alarms in the townhouse alerted some children who were sleeping in the basement of the fire. He said they escaped with no injuries.
Damage is estimated at $100,000, Piringer said.
Piringer said cooking fires are the number one cause of fires in Montgomery County. He said firefighters will be back in the Montgomery Meadows neighborhood later today to make sure the smoke alarms in other nearby homes are working, too.
U/D Knoll Mist La, Montgomery Meadows, G'Burg, smoke alarm alerted sleeping children in bsmt, they escaped, no injury pic.twitter.com/2AxXAOPUsZ

— Pete Piringer (@mcfrsPIO) April 6, 2015
Update – Knoll Mist La, bulk of fire on 1st floor knocked, FFs checking for extension — Pete Piringer (@mcfrsPIO) April 6, 2015
Update….Knoll Mist La, 2-sty, middle-of-row townhouse, heavy smoke showing, fire on 1st floor

— Pete Piringer (@mcfrsPIO) April 6, 2015
1100blk Knoll Mist La, G'Burg, 2-st house, smoke coming from attic — Pete Piringer (@mcfrsPIO) April 6, 2015