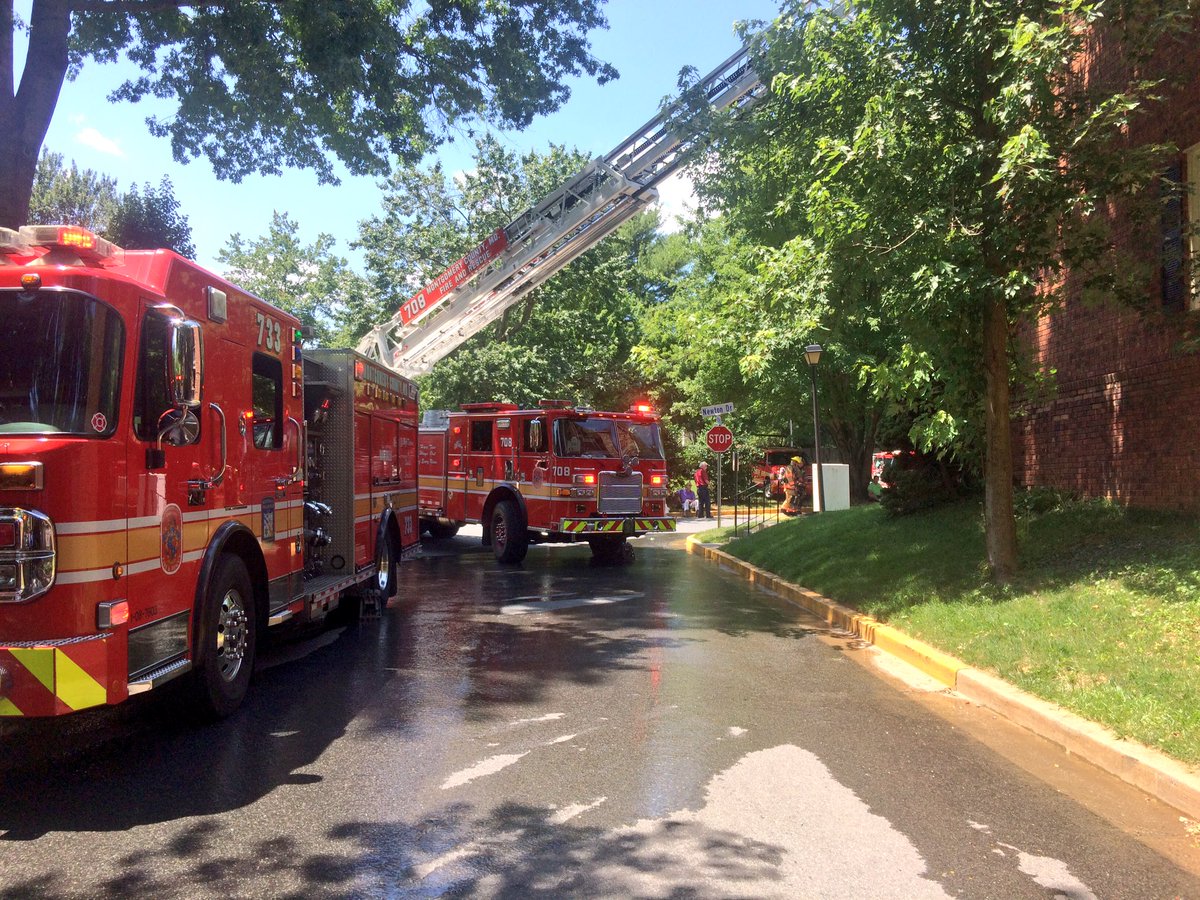 Townhouse Fire Displaces Rockville Residents (PHOTOS)
About 40 firefighters battled a townhouse fire on Newton Drive in Rockville on Wednesday afternoon. The fire displaced two residents, a Montgomery County official said.
According to Fire and Rescue Service spokesperson Pete Piringer, the accidental fire was ignited by the spontaneous combustion of some oily rags that were left on the patio.
One of the residents received minor burns while trying to put out the blaze, Piringer said. The resident was treated at the scene for minor injuries, he said.
Damages are estimated at $25,000, according to Piringer.
More..Newton Dr; Cause, accidental, oily rags spontaneous combustion; Damage <$25K; 1 occupant w/ minor burns; 2 adults displaced; 40 FFs OS pic.twitter.com/PLPc25JCQA

— Pete Piringer (@mcfrsPIO) June 28, 2017
Update (~12N) 2305 Newton Dr, smoke alarms activated, delayed calling 911, 1 resident attempted to 'fight' Fire & was injured in process pic.twitter.com/DPVRaM1Ucx

— Pete Piringer (@mcfrsPIO) June 28, 2017
Update – 2300blk Newton Dr, Rockshire, 1 family displaced, 1 occupant evaluated by EMS w/ minor burns, NLT injury & refused transport pic.twitter.com/dBj4T0VynK

— Pete Piringer (@mcfrsPIO) June 28, 2017