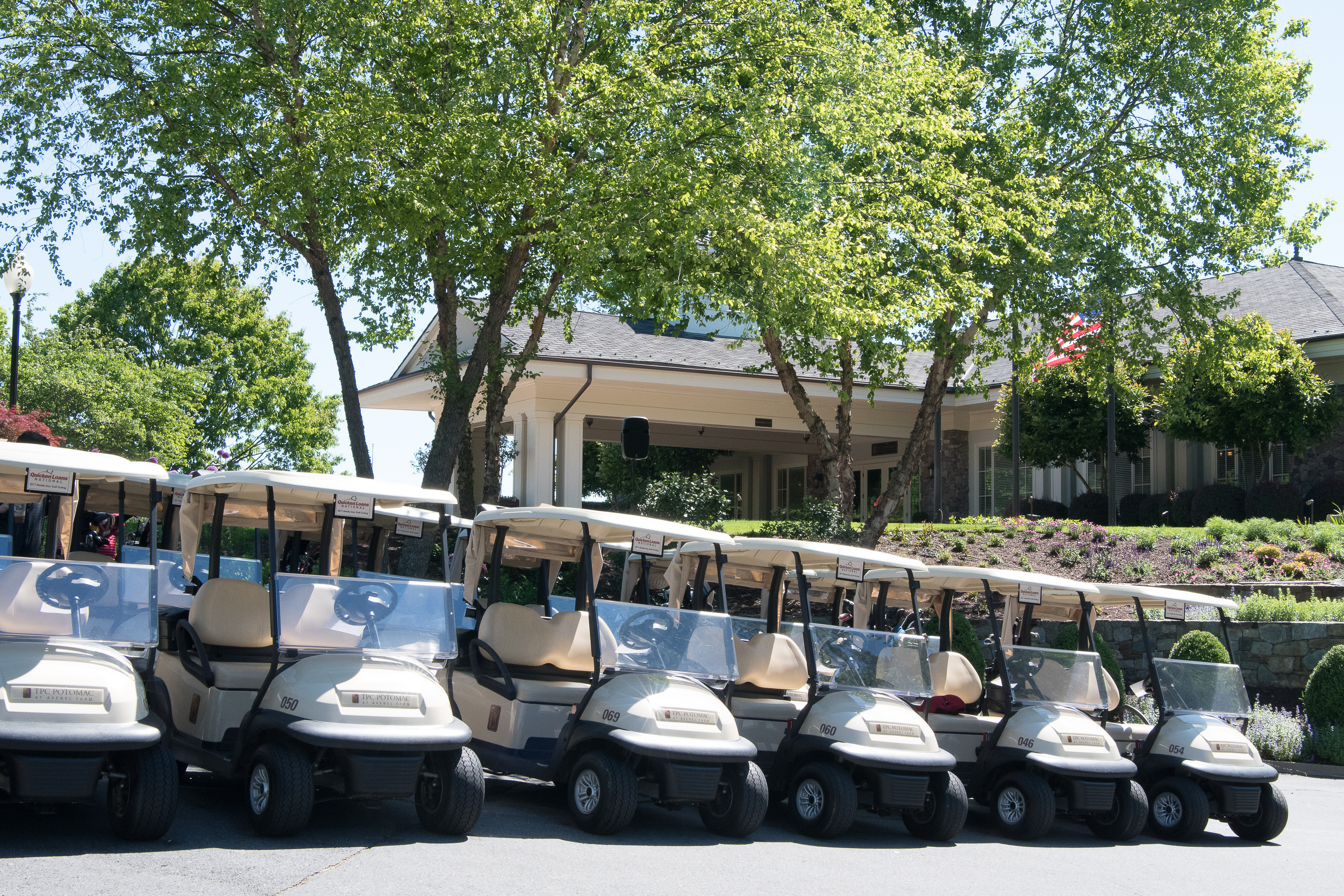 UPDATED: TPC Potomac at Avenel Farm (PHOTOS)
Since 1986 and probably a bit longer than that Washingtonian Deane Beman's hand helped shape the Potomac River country side golf course now known as the TPC Potomac at Avenel Farm.
Beman was instrumental in forging what is today's Professional Golf Association (PGA) as he was the PGA's commissioner from 1974 to 1994. To his credit you can line up The Players Championship, the Senior PGA Tour (PGA Tour Champions) the Web.com Tour and the international event known as The Presidents Cup.
However, this University of Maryland graduate, a two-time All-American in golf who qualified for 14 Masters, will probably be long remembered for developing the Tournament Players Club (TPC) courses, a combination of 33 Private and Resort golf courses across the United States. The TPC course roster includes one in Potomac and you can even add one more to the total that is located in Malaysia.
TPC Potomac will host the Quicken Loans National in concert with the Tiger Woods Foundation from June 26 to July 2, whose appreciation for the armed services in and around the DMV exceeds that of any other regional charitable organization.
Yes, TPC Potomac at Avenel Farm was once TPC Avenel but that was prior to the reconstruction that the course underwent around 2008. At this location of TPC Avenel through 2006 the PGA held 19 events, mostly the Kemper Open. Hard times, bad tournament slots, summer storm flooding and the search for dedicated sponsorship along with pro golfer complaints about the course seemed to spell disaster for this TPC jewel that sits across Persimmon Tree Road from Congressional Country Club.
The PGA took notice and decided to change things up a bit. So the course design was changed and the soul searching began as members and lower tiered tours began to play the improved course during the interim. So now 11 years after the last pro tour event players will return for the challenge of what is the Quicken Loans National.
Montgomery County may not have as many professional sport arenas when compared to some of our surrounding urban neighborhoods but it has one, it's the TPC Potomac and it just may surprise all of us whom attend this June at how well this venue has aged and grown up.
An earlier version misspelled Deane Beman.