UPDATED: Lanes Reopen After Fuel Spill on the Beltway
UPDATED: All lanes are now open.
Update – All lanes have reopened NB I-495 before River Rd (exit 39). Expect residual delays. #mdtraffic

— MC Emergency Mgmt (@ReadyMontgomery) June 27, 2017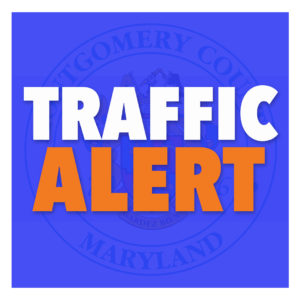 Traffic is backing up on the Beltway after a fuel spill, involving a disabled tractor trailer, on I-495 northbound near River Road during the afternoon rush hour.
Fire and Rescue Service spokesperson Pete Piringer said a sand truck is on its way, and some lanes are blocked while the cleanup is underway.
An Alert Montgomery message said commuters should expect significant delays.
Update – TRAFFIC ADVISORY -IL I495 Beltway before River Rd, disabled vehicle, fuel spill, slick road, sand truck enroute, some lanes BLOCKED

— Pete Piringer (@mcfrsPIO) June 27, 2017
Traffic incident partially closes NB I-495 prior to River Rd (Exit 39). Expect significant delays for an extended period of time. #mdtraffic

— MC Emergency Mgmt (@ReadyMontgomery) June 27, 2017