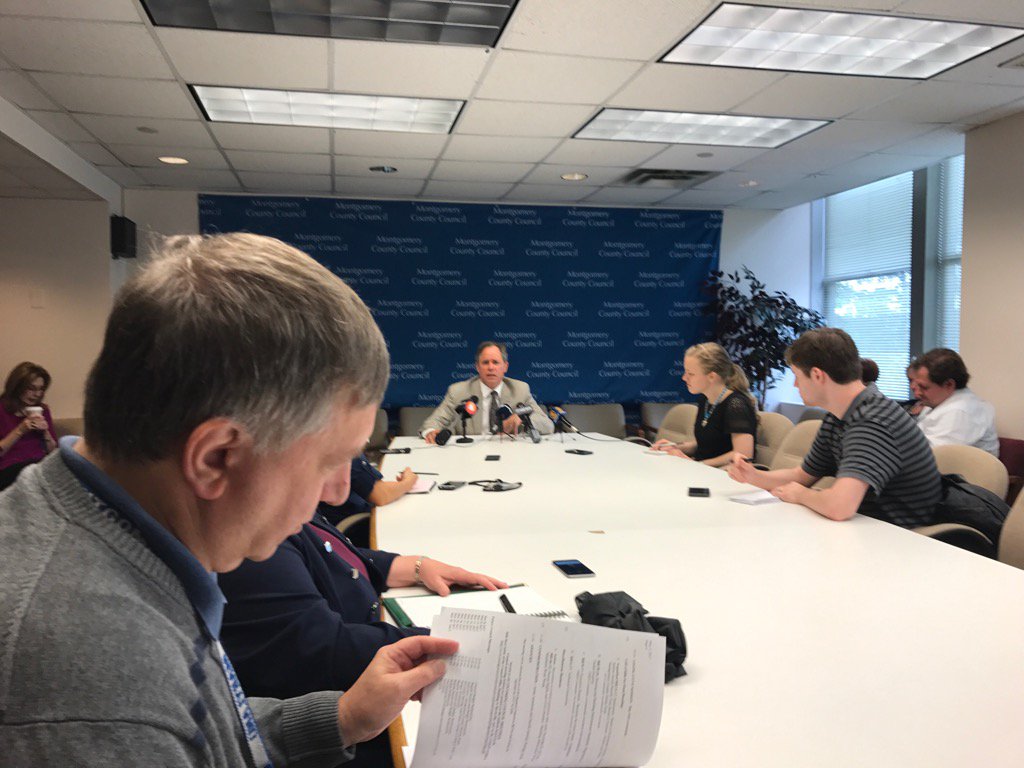 Transportation Issues Dominate Berliner's News Briefing (VIDEO)
Montgomery County Council President Roger Berliner met with reporters on Monday morning for his weekly briefing about local issues and the Council's upcoming agenda.
"Today is the first day of Asian American Pacific Islander Heritage Month, it is the month of May, and tomorrow we will be having a special session that really recognizes how important the Asian American Pacific Islander community is to Montgomery County," Berliner said at the top of the briefing. "Fifteen percent of our county is Asian American Pacific Islander, and so we will have a video and then we will hear their stories on the issues that are important to them."
After that Berliner transitioned to transportation issues, beginning with the Purple Line, which he noted that Congress has funded.
"All we need is for our federal judge to get out of the way, to please rule," Berliner said. "He's had this matter before him now for four months. It's the only thing standing in the way of our being able to go forward….please act. Even if it was a negative ruling, at least we would have something to appeal at that point in time."
When asked, Berliner said he would be attending a May 2nd rally in Silver Spring about the Purple Line.
Other topics discussed during the 25-minute briefing: funding for the Metro, bus rapid transit, the business solutions group, security at the Council building, the MCCPTA budget, funding for nonprofits, the relocation of the bus depot and more.
Watch the briefing in its entirety, below:
.@RogerBerliner talking transportation: Purple Line, & Wed. meeting w Metro & BRT. @mymcmedia pic.twitter.com/Rx8GYBUJLH

— Sonya Burke (@SonyaNBurke) May 1, 2017
.@RogerBerliner news briefing begins w recognition of Asian American & Pacific Islander month. @mymcmedia pic.twitter.com/7LGdqNG78o

— Sonya Burke (@SonyaNBurke) May 1, 2017
.@MoCoCouncilMD building for @RogerBerliner 11:30 am news briefing. @mymcmedia #MoCo #news pic.twitter.com/SaF7ozFRw6

— Sonya Burke (@SonyaNBurke) May 1, 2017