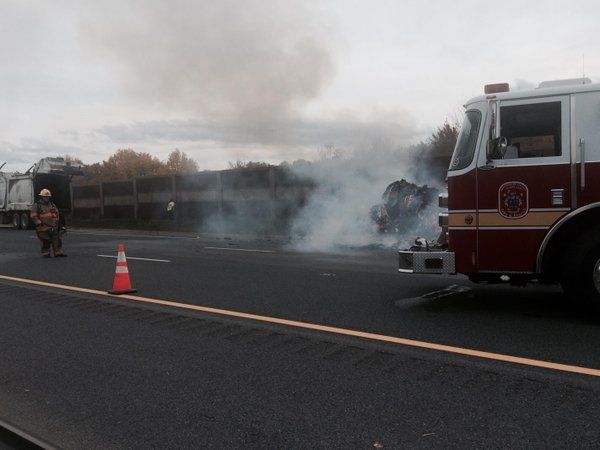 Trash Truck Fire on ICC (PHOTO)
Commuter alert: A trash fire is slowing traffic on the ICC this afternoon.
On his Twitter account, Montgomery County Fire and Rescue Spokesperson Pete Piringer said only the left shoulder is getting by on the ICC eastbound, about one mile east of the Shady Grove Metro access road.
According to Piringer, a trash truck caught on fire and dumped the trash into the roadway.
Traffic advisory update – eastbound MD200 ICC load of trash, truck dumped load, all lanes blocked, working at one open

— Pete Piringer (@mcfrsPIO) October 29, 2015
Fire Department activity closes eastbound MD 200 (ICC) just past Shady Grove access road. Expect delays.  #MDtraffic https://t.co/cFynCVTI3g

— MC Emergency Mgt (@ReadyMontgomery) October 29, 2015
Update – EB ICC about 1 mile East of shady Grove Metro access road, trash on fire, only left shoulder gets by pic.twitter.com/UVU3EAwJr4

— Pete Piringer (@mcfrsPIO) October 29, 2015