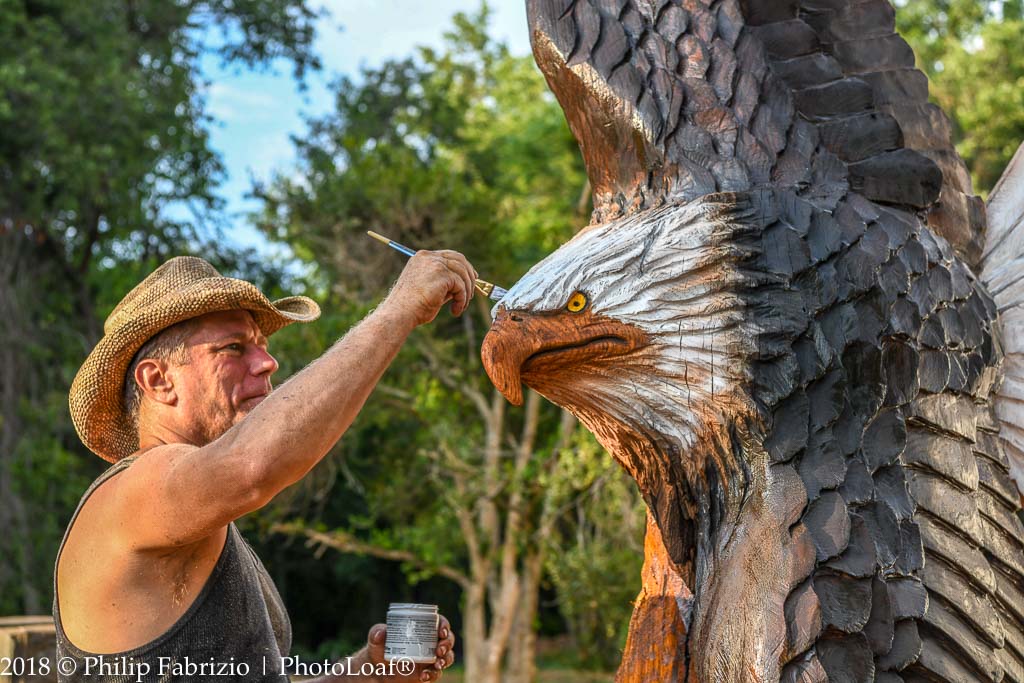 The Travilah Eagle Soars
It has been about three weeks since the Travilah Eagle was completed and took flight at the corner of Glen and Travilah Roads in Travilah, Md.  Since then the Travilah Eagle has accumulated much worldwide success.  Well over 1,600 comments and 110,000 shares have been made worldwide to Paul Waclo's Facebook page.  That does not account for the numerous photo stops made by local residents nor the notes and American flags planted at the base of the carving.  The latest release on the wood carver's page is a time lapse video made by Montgomery County resident Pete Poggi who through permissions of the "White house" on the corner and Paul as well as myself included images in "a beehiving" action film of the entire carving process.  That video has been posted to You Tube and a link is provided here for you enjoyment.
Better things are to come on that corner but are months away from completion.  Meanwhile, I will try to keep my readers abreast of the changes.  Enjoy Pete's video link below.
For those of you who missed the original post on the Eagle's creation here is the link to my previous blog titled 'A Chainsaw Artist and Travilah's Eagle.'
Phil Fabrizio